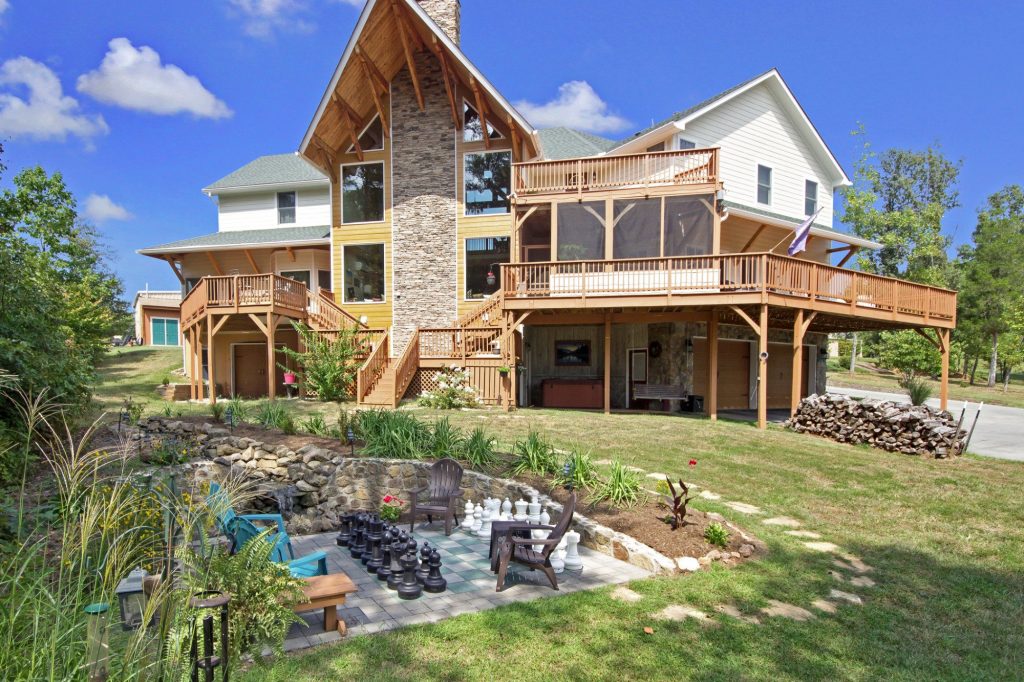 Nov. 1, 2020 - As we wind down from what is regarded as the busy season at Smith Mountain Lake from the months of March through October, some may not recognize the multitude of exciting opportunities that await them in the cooler months ahead. 
Whether you're a full-time lake resident, a vacationer taking advantage of off-season rates, passing through for the day or visiting friends and family for the holidays, we promise there's always something to do at the SML. Some of the more unique bucket list items you'll find tucked away on the backroads of our lake community.
As you make plans to visit SML or prepare for company in the next few months, you'll want to keep this list of 10 Off-Season Hidden Gems close by to WOW your guests or those accompanying you in your travels.
A Luxurious Lodging Experience
We'll start with a very rare place to lodge in our area. Whether your "landing" is by airplane, boat or car, Bedford Landings, a distinctive timber frame bed and breakfast can accommodate your need to get away, relax and be pampered. 
Whether you are flying, driving, or traveling by water to Smith Mountain Lake as a destination, visiting family in Virginia, touring the Blue Ridge Parkway, or just passing through, proprietors Karen and Jack Phillips will welcome you and provide lodging in comfort with the luxury you deserve. 
The experience at Bedford Landings includes a hot gourmet breakfast served in the lovely breakfast dining room, fresh air on the screened porch, star gazing on the observation deck and coffee by the crackling fire. Bedford Landings also offers a theater room, game room and guest hot tub. Stay one night or for a full week!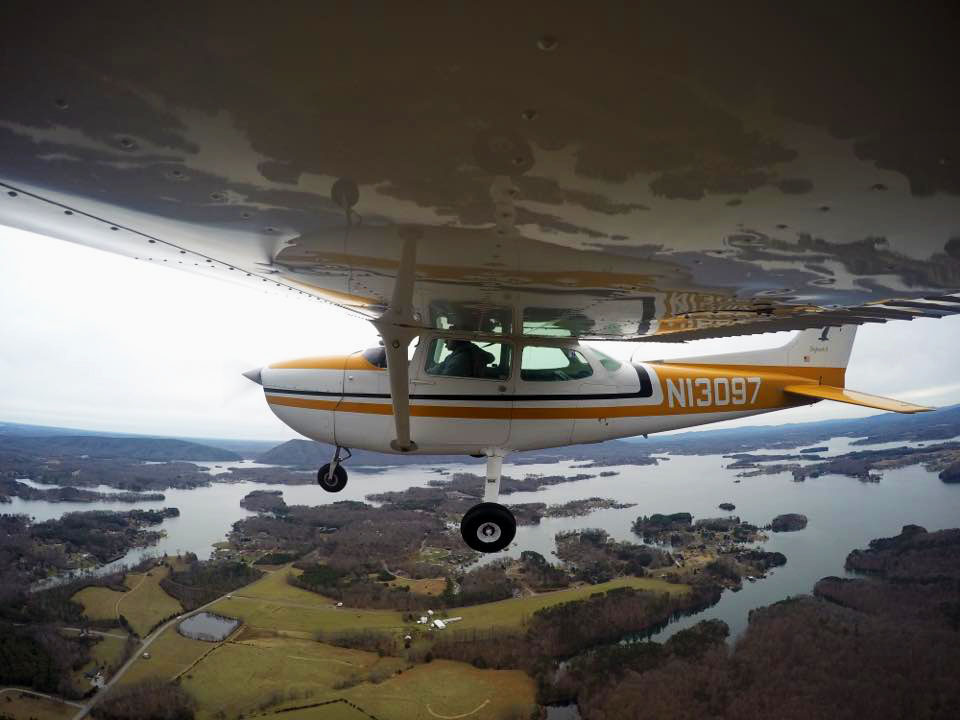 A Bird's Eye View
Located just behind Bedford Landings Bed & Breakfast, you can experience a bird's eye view of SML and the Blue Ridge Mountains starting at the airport grounds with SML Aviation.  
Customize a flight tour to focus on what you would like to see. These tours can be conducted within a 25-mile radius of the airport and include sights of the Smith Mountain Dam, the Peaks of Otter, the D-Day Memorial or even your own lake house. Imagine taking flight during peak fall foliage or when the land below is covered in a blanket of white snow. We're betting that's a sight your guests would love to see!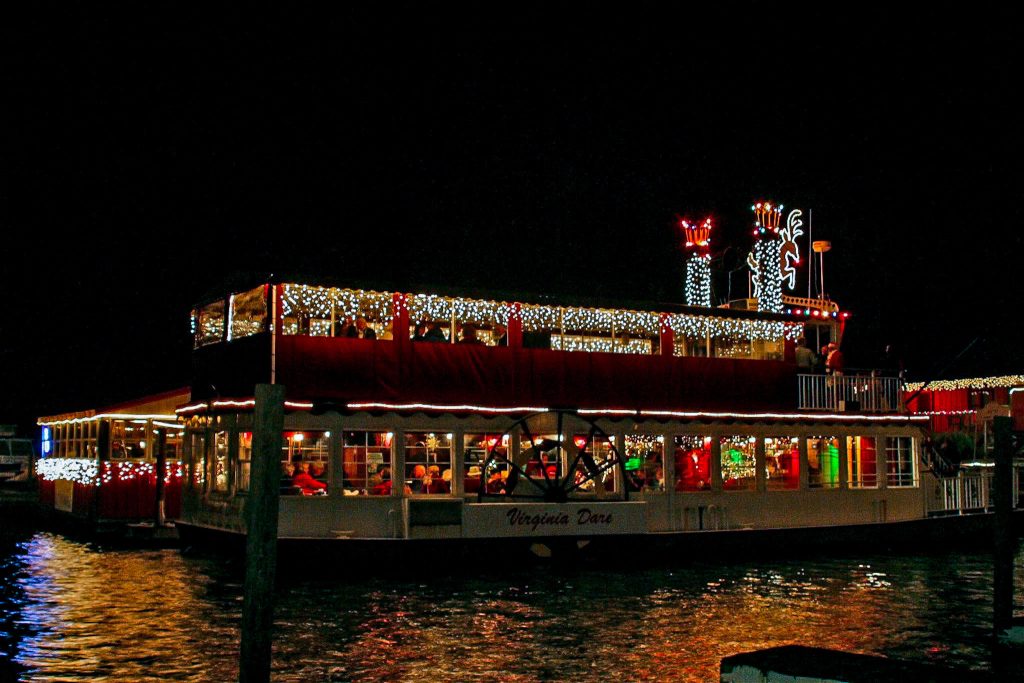 A Magical Night of Giving and Parading on the Lake
Just down the road from the airport, you can partake in a beautiful holiday tradition known as the Lighted Boat Parade hosted by the Virginia Dare, a 19th century replica sidewheeler. Whether you ride along on the vessel, or join the parade with your own watercraft, you can be a part of this magical night of giving. 
Each year, the Virginia Dare raises funds and accepts donations for local children in need. Those who purchase tickets to ride along on the Dare are treated to hot cocoa and treats as well as getting to hang with Santa himself.
Although tickets for the 2020 Lighted Boat Parade are sold out, any boaters wanting to participate are welcome to join the cause at Portside Grill & Bar for a pre-parade party at 5 p.m. on Nov. 7.
Participants are asked to bring donations for the Food for Kids – Weekend Pack a Snack Program, whether the donation be cash, a local grocery store gift card, or any of the following select canned and shelf-stable goods (see their Facebook page for details)
The parade will take off from Portside at 6 p.m. and parade up to Bridgewater Plaza and back. Stop by the plaza for a glimpse of the boats or anywhere with access along the main channel.
Off the Beaten Path
A third opportunity to see SML is by taking a hike on the Smith Mountain Cooperative Wildlife Management Area Trail. This area encompasses nearly 5,000 acres in Bedford and Pittsylvania counties, which is split into two areas on both sides of the Smith Mountain Dam and makes for a beautiful hike this time of year. 
You'll enjoy views of the dam after trekking through an almost entirely forested path on either side of the trailhead. Once you've descended to the dam overlook from the eastside trailhead, you can enjoy a little downtime on the natural rocks surrounded by pine trees overlooking the Roanoke River and Craddock Creek channels. 
Elevations on this trail range from 800 feet to over 2,000 feet. Protected in perpetuity by a conservation easement held jointly by the Virginia Outdoors Foundation and the Virginia Department of Game and Inland Fisheries, this scenic and natural wildlife habitat area will remain available for public use for many years to come.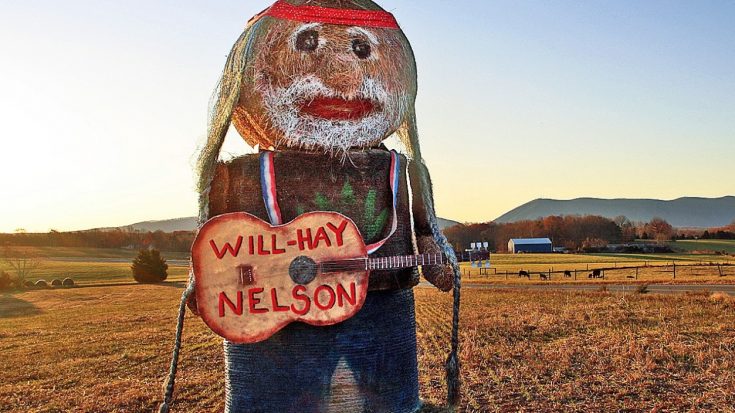 Huddleston Hay Bales
Maybe not so hidden after last year but for the past nine years, Huddleston native Beth Bays has debuted a new hay bale creation in mid-November at her local farm off Toler's Ferry Road. 
Past creations have included characters from The Wizard of Oz; a drummer bear; a cow; Dumbo; the Virginia Tech Hokie bird; and characters from Rudolph the Red-Nosed Reindeer. 
In 2019, Beth's creation went viral when she created a giant "Will-Hay Nelson" hay bale that got the attention of national media outlets such as Fox News, Southern Living, The Boot, News Hub New Zealand, Billboard, and hundreds of other small local stations across the country.  
Anyone is welcome to pull off the road by her field just past the Huddleston Post Office located at 1080 Toler's Ferry Road. The best part? You can grab an incredible picture of her creation with an excellent view of the Smith Mountain gap in the background. 
An Organic Nature Experience
Before you leave Huddleston, there are two other things you must experience.
Located in Deerhead Nature Preserve near SML and the rolling foothills of the Blue Ridge Mountains, One Forest School educates, inspires, and teaches any youngster (or anyone young at heart) all about the natural habitat just off the beaten path. 
The mission is to give folks an organic nature experience by providing authentic learning opportunities to engage in nature in a meaningful, lasting, and holistic manner. 
Forest schools have become the building blocks for creating happy, healthy, well rounded people. They instill a yearning for learning and creativity while providing a safe, outdoor environment in the woods where you can spend the day, year-round, in all weather. 
Restorative Yoga Overlooking Smith Mountain
If your travels overlap, our final hidden gem in Huddleston is a FREE restorative yoga practice held once a month on Friday evenings by Laurie Ann Training. 
Laurie Andrews started her personal training business for all walks of life to empower them physically and provide tools to enhance their spiritual journey. As a clinical exercise physiologist, Laurie has a diverse background ranging from corporate wellness, to cardiac and pulmonary rehab and women's health. 
She hosts the monthly restorative yoga event at no cost as a way of giving back to the community. This type of yoga is designed to alleviate stress and to help reconnect with your self-identity. Overlooking Smith Mountain on the Andrews' beautiful farm, this is an experience you do not want to miss. Contact Laurie for details on her next event.
Agricultural Roots in a Serene Salt Spa
Every traveler deserves some time for pampering and healing. At Southlake Salt Spa, the goal is to promote connection to nature and all its healing benefits through use of environmentally friendly products, wellness services, and mindfulness workshops. 
Lodged in the serene hills of Southwest Virginia on a wooded corner of a 50-acre farm, the facility is consciously designed to share nature's healing remedies throughout the spa. Moved by their experience with halotherapy, the owners offer individual, couples, and group salt therapy sessions in a handcrafted, custom-made salt room. 
The facility itself is something to see as it was intricately designed to source the most environmentally responsible materials. A vintage grain bin creates a truly unique experience with the salt room on the first floor and a dramatic vaulted ceiling yoga room on the second floor. The agricultural roots of the serene south stretches throughout the spa.
The Lake's Only On-Water Food Truck
Nauti MO's Grill, the only food truck permanently located just yards from the water is truly a hidden gem, but one that's quite frankly in plain sight. 
It won't be "hidden" for long though. Having just opened earlier in the year, the owners are offering delivery to the docks just past Water Wheel Marina at the very end of the cove between R28 and R29, and by car in the parking lot to the left just before you cross over Halesford Bridge headed south on 122.
The "truck" mimics an old yellow caboose and is making its mark on our community with a simple menu including BBQ, baby back ribs, hamburgers, hot dogs, fries, and a real favorite, fried Oreos! 
On beautiful days you can dine on their picnic tables with large umbrellas. Nauti MO's Grill is open year-round.
Horseback Trail Rides
Horseback riding is a great way to experience outdoor time with family. Slocum's Appaloosa Ranch, located near Smith Mountain Lake, offers just that with trail riding and horseback riding lessons for locals and travelers alike.
The ranch is just a short drive from Downtown Moneta and upon arrival, you'll find a diversity of people and horses. The ranch is super kid friendly and is open year-round. In-season, tours are typically offered twice a day for 60-minute and 90-minute trail rides. However, with colder weather approaching, you'll want to call ahead to inquire on availability for the date in which you're interested. 
We hope you've enjoyed this fourth blog in a series of SML WanderLove blog posts focused on Smith Mountain Lake. 
Our first three blog posts highlighted on-water adventures and cultural experiences, along with outdoor adventures at Smith Mountain Lake, and fall happenings in the area.
Be sure to check back next month as we will feature holiday happenings at SML and spotlight additional dining and entertainment options in the region. 
Mark your calendar for these 2021 events:
SML Wine Festival – Sept. 25-26, 2021
SML Antique & Classic Boat Festival & Show – Sept. 18, 2021