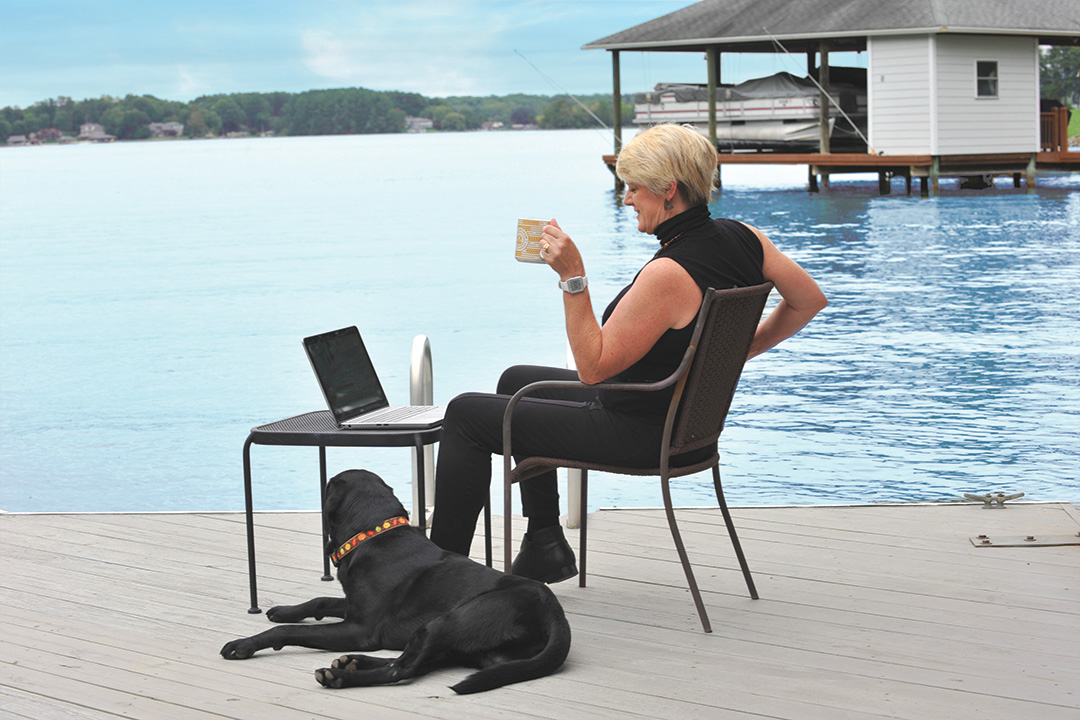 If your job allowed you to live anywhere, why wouldn't you choose a spot as stunning, fun-filled and spirited as Smith Mountain Lake?
With remote work opportunities on the rise, more and more people are moving to our region to enjoy abundant outdoor activities, a slower pace of life and temperate weather year-round.
Here's a look at three Smith Mountain Lake relocation success stories. Oh, and don't forget to download our new SML Relocation Guide!
Jack and Jacqueline St. Clair: Strong Internet is Key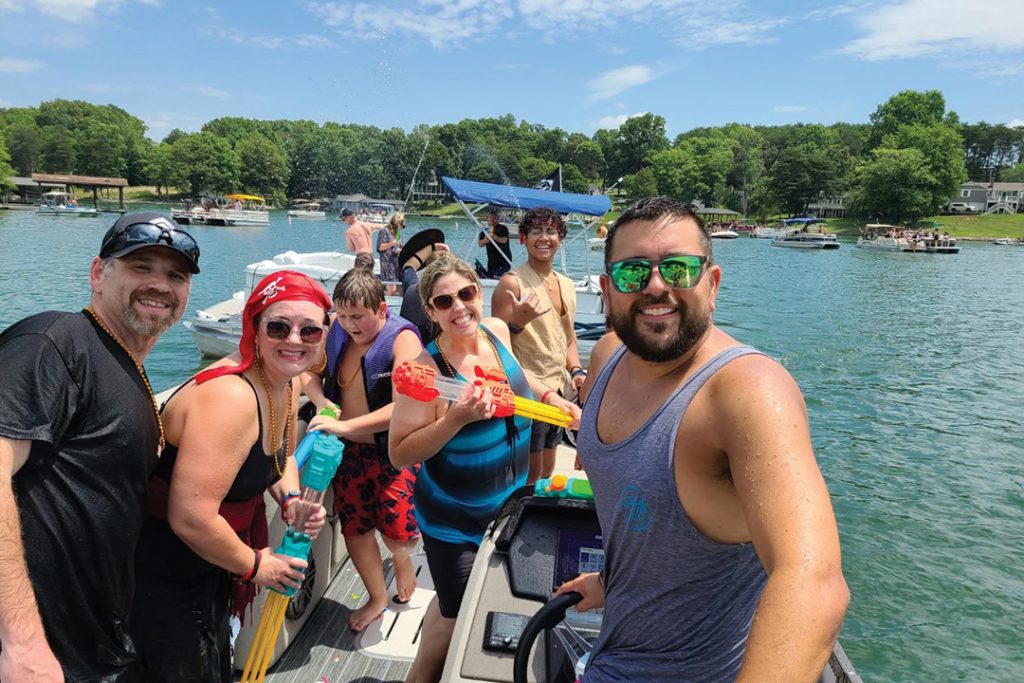 Jack and Jacqueline St. Clair, who own Home Instead Senior Care franchises in Prince William and Fauquier counties, started working remotely in March 2020 at the start of the pandemic.
"I didn't go into the office a single time until October," Jack says. "That's when it dawned on me: If I can work from home remotely from Northern Virginia, why can't I work somewhere else? When the light went off that we could move to Smith Mountain Lake, it was a no-brainer."
Before deciding to relocate to SML, the Roanoke natives had to assuage a few reservations, most notably broadband capabilities and whether being nearly four hours from their company's headquarters in Manassas was truly feasible.
"I was definitely concerned about the internet, but was able to put those fears aside pretty quickly when I started talking to others in the area who work from home," Jack says. "And I'm fortunate to have an executive team that's very capable, so now I just go up to Northern Virginia once per month for three or four nights."
And while the St. Clairs, who made the move in December 2020, were more than ready to leave NOVA traffic in the rearview mirror, they were somewhat apprehensive about giving up urban conveniences.
"But now that we've been here a year, I prefer the more rural aspect the lake offers," Jack says. "Our kids are thriving at Smith Mountain Lake Christian Academy. My wife is active with the PTF [Parent Teacher Fellowship]. Things are going really, really well."
Carrie and Ray Hunnicutt: Moving to SML, Sight Unseen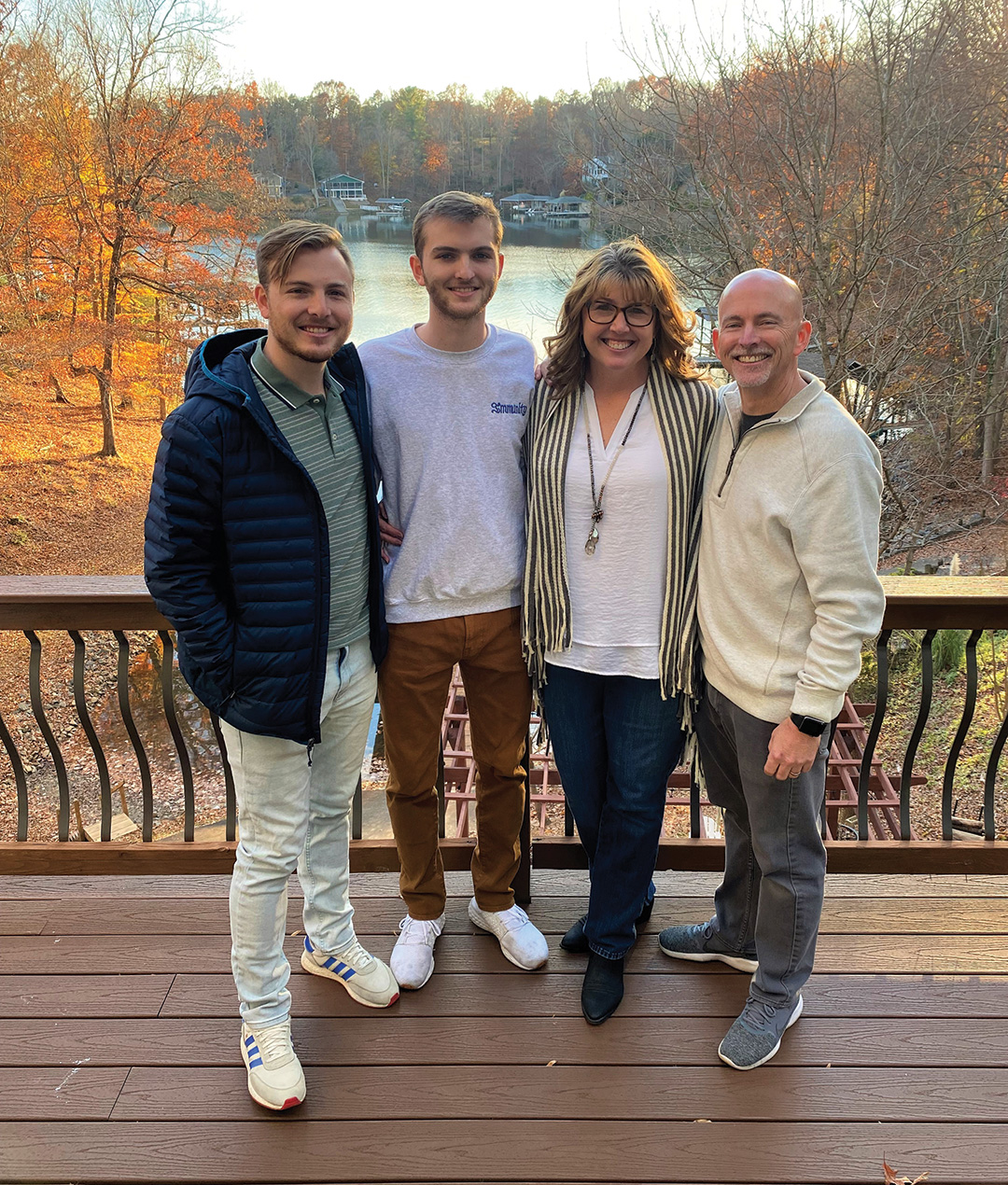 Galveston, Texas, residents Carrie and Ray Hunnicutt heard rave reviews about Smith Mountain Lake from their son Cameron's girlfriend, a Daleville native, and spent hours exploring it online during the pandemic.
"We did our research, saw the pictures and read all the positive things everyone said about it. We could tell it was where we wanted to call home," says Carrie, noting the severe winter storm in February 2021 that caused a major power crisis in Texas played a role in their decision to relocate.
"We lost electricity for four days and went a little longer than that without water thanks to pipes bursting in our home," she says. "Texas has done nothing to fix the electricity grid, and we couldn't handle the thought of living through that fiasco again."
The Hunnicutts worked remotely with Carolyn Pruett, a real estate agent with Berkshire Hathaway HomeServices Smith Mountain Lake Real Estate, and contracted to purchase a home on Gills Creek – all without ever visiting SML in person.
"It was pretty extreme. We're lifelong Texans and have never done anything like this before," Carrie says. "We've never owned a boat or lived on a lake. We just made a huge change and have no regrets."
Ray, an aerospace engineer who works remotely, and Carrie, a retired teacher, says they thoroughly enjoyed the spectacular fall colors at SML and are eager to spend time boating, water skiing and paddleboarding in the warmer months.
"It's absolutely beautiful here and the people are fantastic," Carrie says. "It's everything we hoped it would be and more."
Eric and Christine Borghoff: Going Full Throttle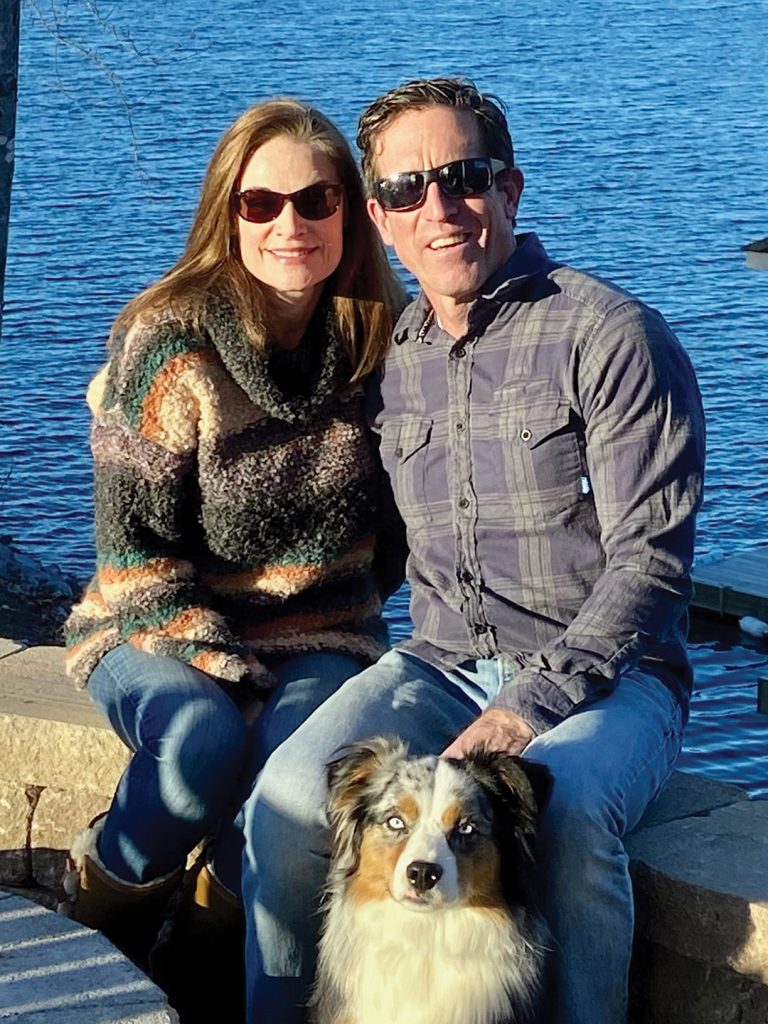 Eric and Christine Borghoff were able to make the transition from part-time to full-time lake residents in 2021. Eric, a commercial pilot who flies domestically for United Airlines, and Christine, a registered nurse, says job flexibility helped make their decision to relocate to SML from the New Jersey shore an easy one.
"We bought a vacation home/rental property in Huddleston in 2017 and we loved it so much that we were always trying to figure out how we could get down here full time," Eric says. "By December of 2020, we had had enough [of pandemic restrictions] and decided to bug off to the lake to spend the rest of the winter and the spring."
The Borgoffs' daughter finished her senior year of high school remotely and then headed to Montana State. With an empty nest, Eric says he and Christine couldn't resist the opportunity to move permanently to the lake where they had enjoyed the slower pace of life, watersports and making new friends.
"We just love the lake and can't say enough good things about it," Eric Borghoff says. "Between the people here, the beauty of the area and me being able to wake surf pretty much all year, it's a dream come true."