With more than 20,000 acres of pristine waters and 500 miles of picturesque shoreline, Smith Mountain Lake is an outdoor lover's paradise located at the foot of the breathtaking Blue Ridge Mountains.
Stunning in all four seasons, you'll be hard pressed to find a place with more scenic beauty than in the Southwest Virginia counties that surround Smith Mountain Lake. 
Here's what you can expect when you visit SML in the spring, summer, fall and winter.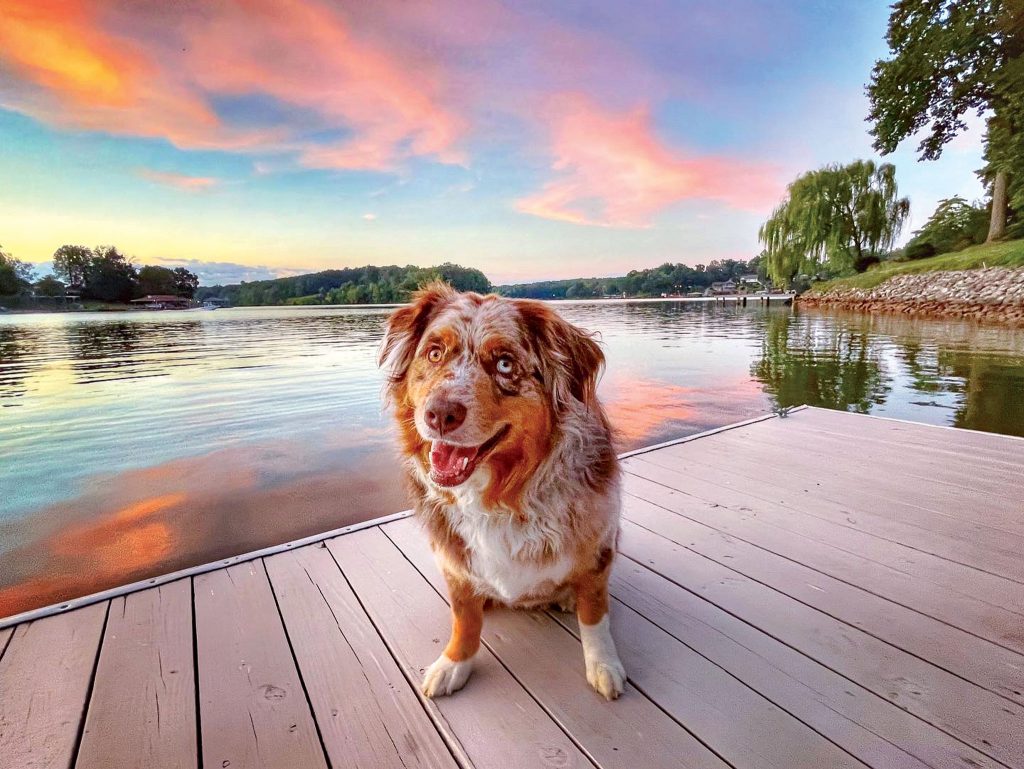 Spring at Smith Mountain Lake promises the stunning blooms of dogwoods and redbud trees, outstanding fishing, and a slate of fun-filled events such as the SML Triathlon and the Tom Maynard Memorial Poker Run. Explore nearby historic sites, as well as the lively beer, wine and spirits scene. Memorial Day weekend is the official kickoff to the season with scores of activities on and around the lake.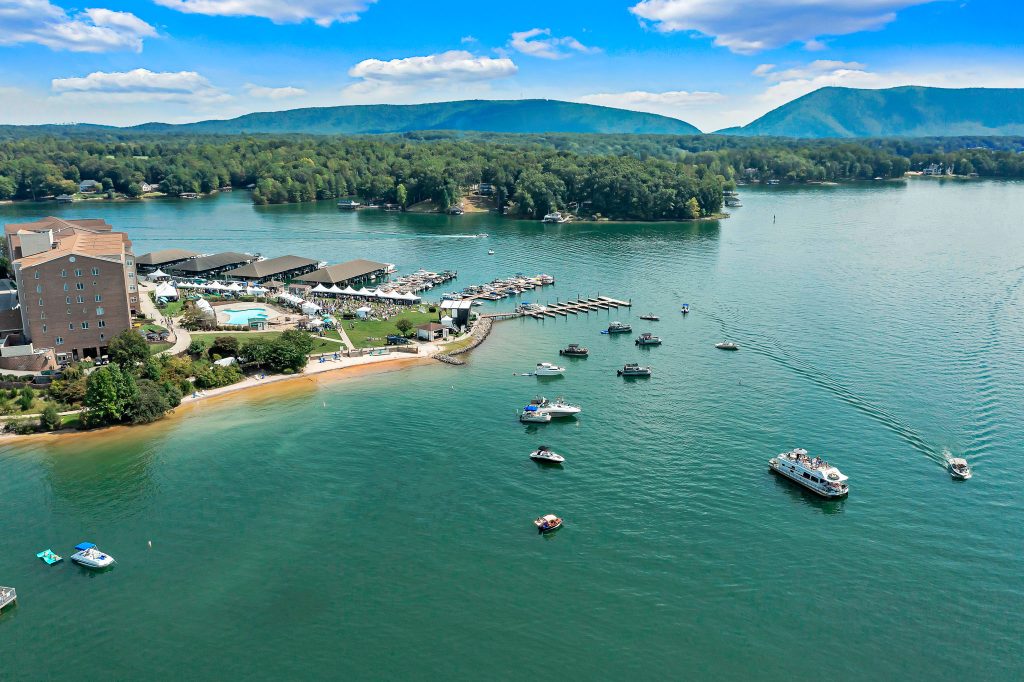 Summer is the season to experience Smith Mountain Lake in all its glory. Our captivating waters offer a wide variety of ways to play, including boating, watersports, fishing and sailing. Off-water adventures such as golf, hiking and biking are just as popular. For a truly memorable experience, boat to one of more than a dozen waterfront restaurants for dinner and live music.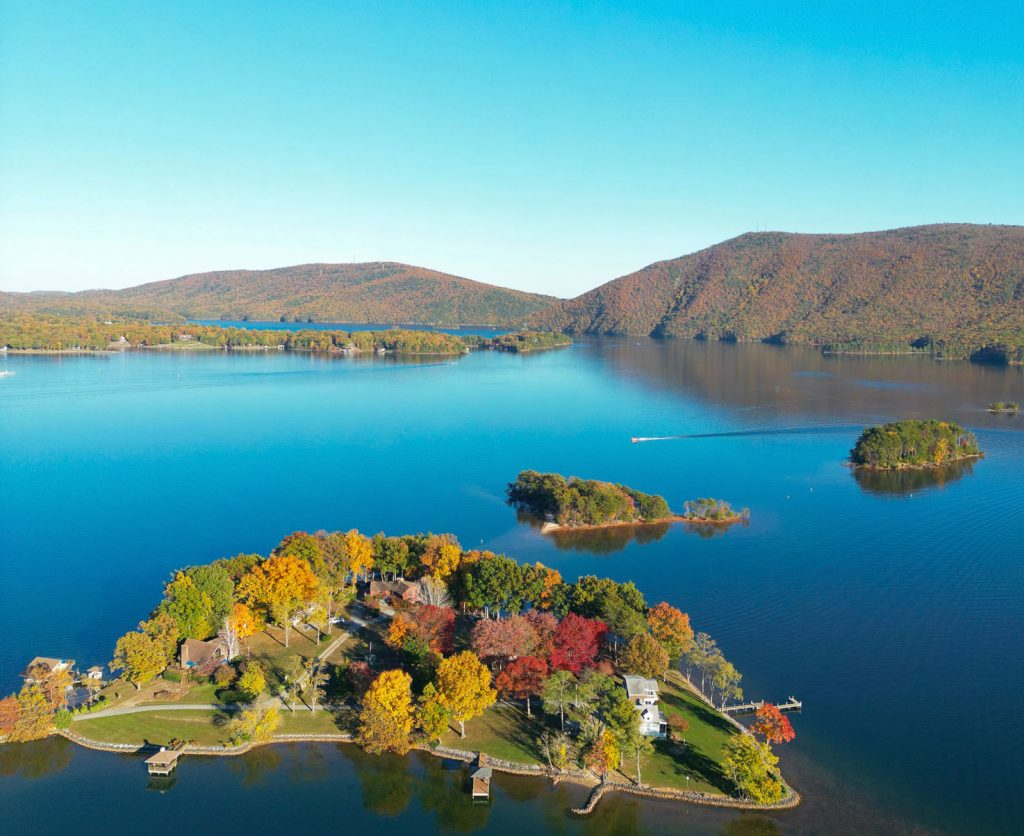 Autumn at SML brings exceptional fall foliage, spectacular sunrises and sunsets, and an abundance of popular events, including the annual Wine Festival, Charity Home Tour and Chili Festival. Visit over Thanksgiving weekend to experience one of our most beloved traditions, when Santa arrives by boat to Bridgewater Plaza to kick off the holiday season.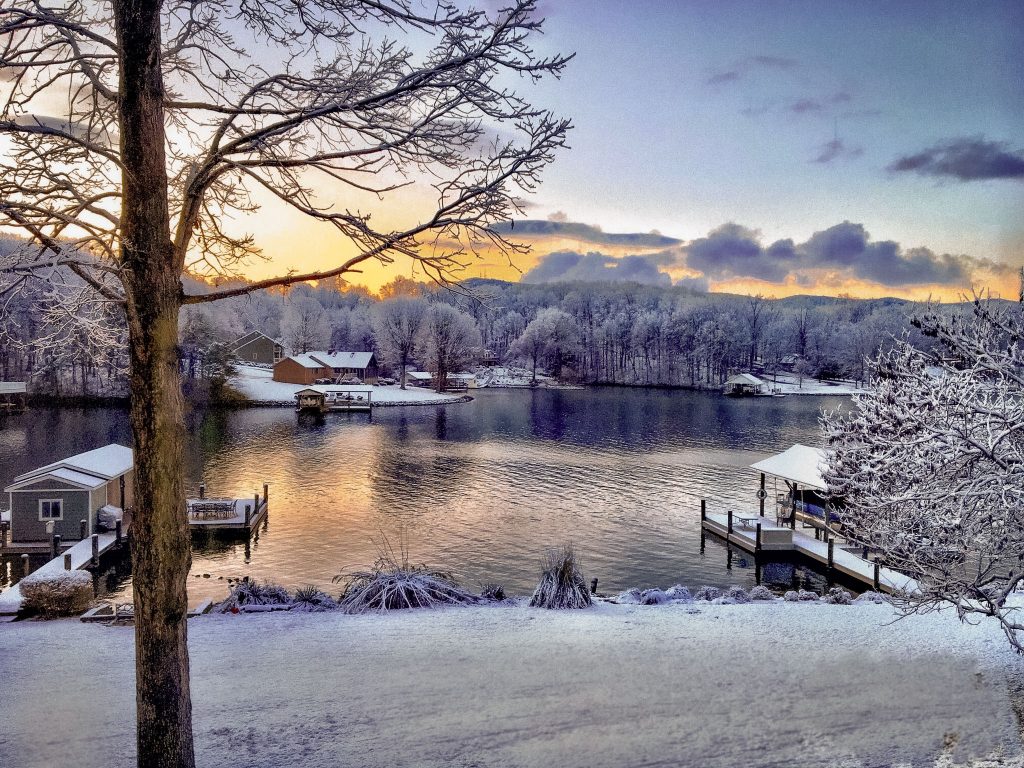 If you're down for a more laid-back vibe, winter is the ideal time to explore the Smith Mountain Lake region. Make Christmas memories with the whole family at the many holiday events and activities that take place annually here. In February, book a cozy cabin and enjoy a romantic Valentine's Day getaway. After all, Virginia is for lovers.
What are you waiting for? Book your next Smith Mountain Lake adventure now!