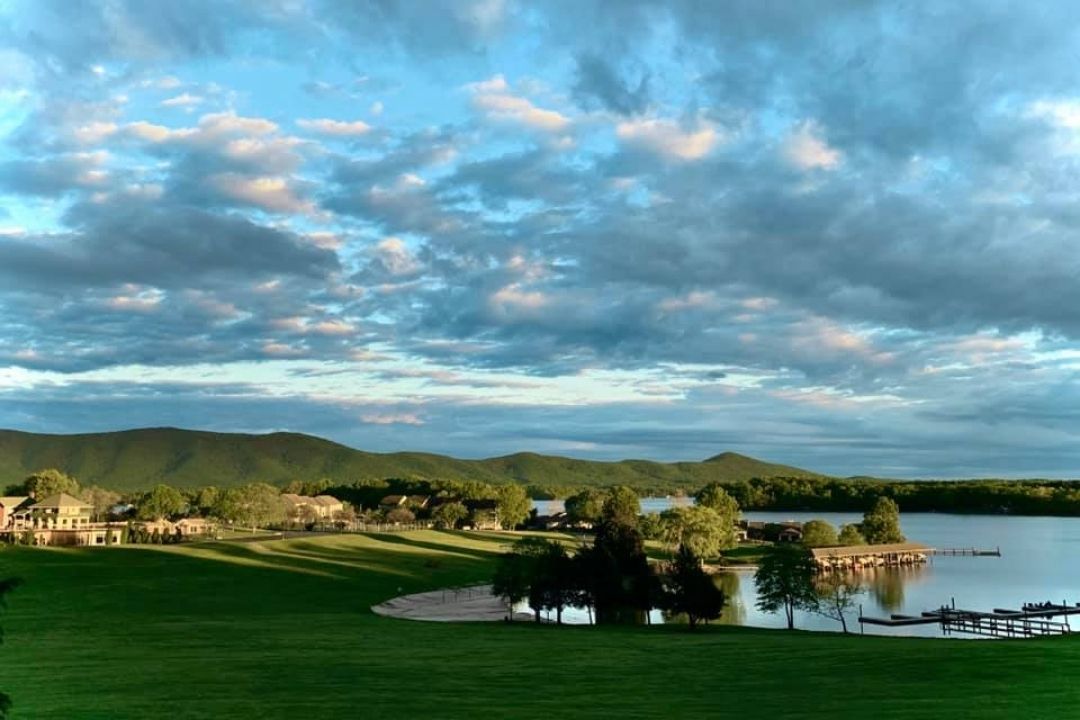 Dec. 21, 2020 - The new year always brings exciting things to look forward to, including travel plans with family and friends. Scenic, relaxing and brimming with rural charm, Smith Mountain Lake is an ideal destination in all four seasons!
Whether your plan is to cozy up in a cabin to potentially see some snow fall over the water in the early months of the new year or you're selecting a summertime family getaway filled with on-water adventure, we thought we'd familiarize you with the communities that make up our amazing Blue Ridge Mountain retreat.
If you're not super familiar with the area, choosing a location that best suits your interests and needs can be a bit overwhelming. We're here to educate you on the highlights of each community in our three counties – Bedford, Franklin and Pittsylvania – that make up SML in its more than 500 miles of shoreline.
For more information on each county, you can also visit Destination Bedford, Visit Franklin County and  Discover Danville-Pittsylvania County
Goodview (Bedford)
Located in the northeast part of SML, the Goodview area is close to Roanoke and features many vacation rental homes, a marina and easy access to Bridgewater Plaza where you can find restaurants, shops and entertainment. It is easily accessible from Virginia 220 and Virginia 460.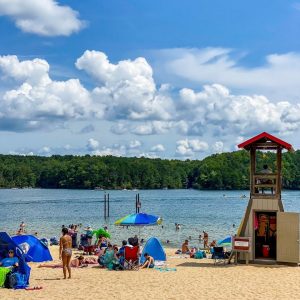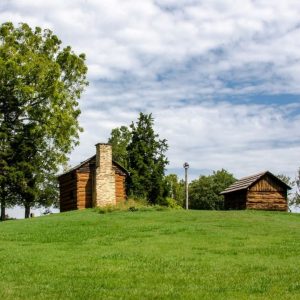 Hardy (Bedford and Franklin)
Hardy is home to the Booker T. Washington National Monument, which commemorates the birthplace of America's most prominent African American educator. In addition to a visitor center that offers exhibits, visitors can enjoy two walking trails as well as a picnic, farm and garden area. Hardy is also home to an alpaca farm, The Westlake Golf & Country Club, two marinas and Westlake Towne Center which includes gift shops, dining, grocery shopping, urgent care centers, Westlake Cinema, and Smith Mountain Lake's LOVEworks sculpture. Hardy is easily accessible from Virginia 220 and Virginia 460.
Huddleston (Bedford)
Huddleston is where you'll find Smith Mountain Lake State Park, which ranks consistently as the most visited area attraction. Visitors can explore more than 1,200 acres of land, participate in numerous water activities such as swimming from the 500-foot sandy beach, boating and fishing. Families can also enjoy picnicking, camping, hiking and biking trails. There are also rental cabins with boat docks.
Huddleston also is home to Mariners Landing Resort and The Mariners Club (home to the 2021 SML Wine Festival), a renowned 18-hole championship course. Parkway Marina offers incredible views of Smith Mountain and is the location of the lake's largest fireworks display each Fourth of July. There are three marinas in Huddleston, which is easily accessible from Virginia 220 and Virginia 460.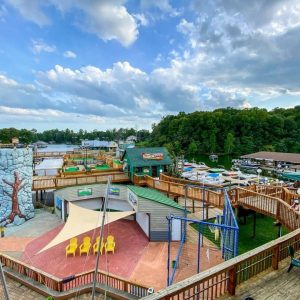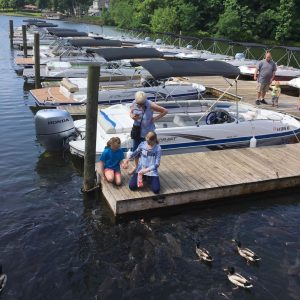 Moneta (Bedford and Franklin)
The hub of Smith Mountain Lake, Moneta is where you'll find the Smith Mountain Lake Visitor Center at Bridgewater Plaza, referred to by locals as simply "the Bridge." Enjoy dining, coffee, ice cream, gift shops, a marina, which sells $1 bags of popcorn for kids to feed the carp that have been gathering around the docks there for decades. All proceeds benefit Make-A-Wish Greater Virginia. The plaza also has the largest live music venue on the lake, an arcade, a miniature golf course and entertainment for adults and kids.
Moneta includes seven other marinas, two wineries, a second miniature golf course, Virginia Dare Cruises, and sightseeing from the air with SML Aviation which is quickly becoming a must-do lake attraction at the SML Airport. You'll also find a number of salons that offer hair, nail and tanning services. Moneta is easily accessible from Virginia 220, Virginia 460 and US 29.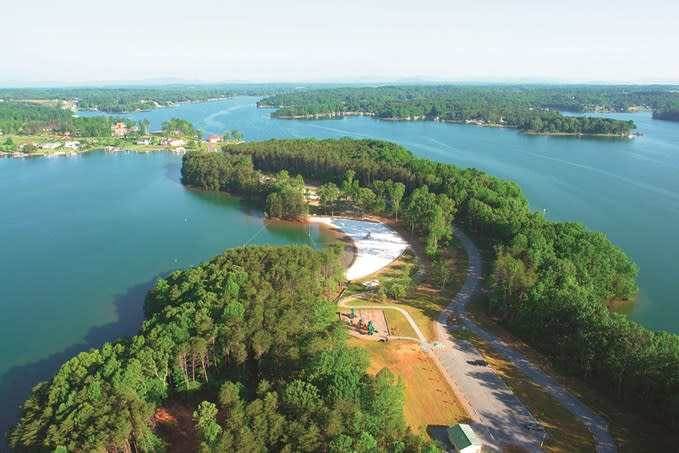 North Shore (Franklin)
North Shore is home to Smith Mountain Lake's first resort, Bernard's Landing, which offers a conference space and a variety of vacation rentals. Along with a marina, the Smith Mountain Lake Community Park also can be found in the North Shore area. The park includes a beach and almost two miles of walking trails, hiking, jogging, picnicking, a playground, and a partly covered, handicap accessible fishing pier with seating. North Shore is easily accessible from Virginia 220 and Virginia 460.
Penhook (Franklin & Pittsylvania)
Be sure to visit the Smith Mountain Lake Dam and Visitor Center in Penhook. It houses exhibits and three-dimensional terrain maps showing the lake as if viewed from an altitude of 25,000 feet. Be sure to consult the website for hours of operation. You'll also find three marinas in Penhook, as well as an on-water Boat Church during the warmer months at marker B1. There are also several dining options in the area. Easily accessible from US 29.
Union Hall (Franklin)
Union Hall, which is also easily accessible from US 29, is home to a winery, two marinas and a gorgeous spa that also offers yoga classes.
Wirtz (Franklin)
A cozy restaurant, ice cream shop, marina and alpaca farm can all be found in Wirtz, which is easily accessible from US 220.
We hope you've enjoyed this sixth blog in a series of SML WanderLove blog posts focused on Smith Mountain Lake.
Our first five blog posts highlighted on-water adventures and cultural experiences, along with outdoor adventures at Smith Mountain Lake, fall happenings in the area, off-season hidden gems, and holiday happenings around the lake.
Be sure to check back next month when we'll feature romantic getaway options and Valentine's Day ideas at SML, as well as spotlighting additional dining and entertainment options in the region.