Chamber Member Restaurants Take-Out & Delivery
We've published a list of Chamber member restaurants in our region are offering takeout, curbside, and delivery service. Please email please email the Chamber if you'd like to be added to this member list or if you have changes to your operations.
Follow us on social media for tips on how you can support the SML business community while still heeding safety recommendations from health experts.
If you're a business, use our social forums to share services, products and ideas for managing the current situation with hashtag #StrongerTogetherSML.
Virginia Department of Health
Centers for Disease Control and Prevention
County Resources
US Chamber of Commerce
World Health Organization
For more resources, including consolidated, business-specific guidance from the CDC, please click here.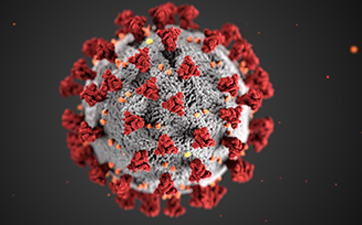 Message From SMLRCC Executive Director
March 30
Just like you, the Smith Mountain Lake Regional Chamber of Commerce (SMLRCC) continues monitoring the ever-changing Coronavirus (COVID-19) crisis. Our priority remains providing our members with relevant resources and information accordingly to assist you during these unprecedented times.
Temporary Stay At Home Order
Effective immediately, Governor Ralph Northam announced a "stay at home" order during a press conference for all Virginians as a result of the coronavirus outbreak. The executive order takes effect immediately and will remain in place until June 10, 2020, unless amended or rescinded by a further executive order. The Executive Order 55 is available in its entirety for download.
Coronavirus Aid, Relief, and Economic Security (CARES) Act
As you know, President Trump recently signed into law a historic $2 trillion stimulus package to support businesses, health care providers, and individuals/families. For your convenience, the Small Business Owner's Guide to the CARES Act is available for download on the SMLRCC's Resource Center. This guide provides information about the major programs and initiatives that will soon be available from the Small Business Administration (SBA). In addition, we've provided a courtesy copy of the SBA's streamlined loan application and portal instructions along with a helpful guide and checklist from the U.S. Chamber of Commerce.
Grant Funds Available to Small Businesses for Cleaning and Telework
The Virginia Career Works, a regional organization that covers Franklin County, has made approximately $10,000 in grant funds available to Franklin County businesses in need of help paying for additional cleaning, sanitizing or expenses related to a telework program to allow employees to work from home. Because these are such important needs to our local businesses, Franklin County is contributing approximately $10,000 in local funds to expand the effort. These grant funds are needed immediately by affected businesses, therefore, the Virginia Career Works will only take applications from Monday, March 30 until Friday, April 3.  Award decisions will be made as soon as possible so that grantees can begin using the funds. Click here for information regarding eligibility, FAQ's, and the application.
Business Impact and Tourism Surveys
Please take a few minutes to complete the Roanoke Regional Partnership's business impact survey to help the economic development community better understand the impacts of the coronavirus crisis. The survey is open for all companies and all sectors in the Roanoke Region from the Alleghany Highlands to Roanoke Valley to Franklin County. Also, Visit Virginia's Blue Ridge is also asking for your support completing a quick survey in an effort to gauge and support our regional tourism industry.
SMLRCC In-Person Events and SML Business EXPO Postponed
Out of an abundance of caution for our community and in accordance to the Governor's order, the SMLRCC has postpone all in-person membership events until further notice, including the annual Smith Mountain Lake Business EXPO scheduled for Friday, May 1. The SML Business EXPO has been rescheduled for Thursday, October 15, and will be held at the Franklin County YMCA at Smith Mountain Lake in Lakewatch Plantation in conjunction with a Business After Hours. All monies collected to date will be credited for the October event with businesses having first choice of exhibitor space. Out of a courtesy to our members during this time, a full refund option is also available. All other SMLRCC membership events will migrate to online webinars for networking and sharing services, products, and best practices.
SMLRCC Launches SML Takeout Week
Due to the mandate requiring the closure of restaurant dining rooms, many local restaurants have switched to takeout and delivery. From March 30 – April 5, the SMLRCC is rewarding those who support restaurants by ordering takeout, delivery, or curbside pickup from your favorite restaurants with a chance to win a daily $25 gift card and grand prize of $100. All you have to do is take of photo of food or delivery, post a picture on SML Chamber Facebook using both #StrongerTogetherSML and #WeShopLocalSMLVirtually. Everyone is highly encouraged to follow Governor Northam's mandates for the COVID-19.
We'll continue to provide up-to-date information during this rapidly evolving situation and focus on what matters most. More importantly, please continue following the recommendations and guidance from public health as well as local and national authorities to limit the spread of COVID-19. For other important updates, resources, FAQs, and more, visit our COVID-19 Resource Center.
Stay healthy,
Christopher Finley
Executive Director
Smith Mountain Lake Regional Chamber of Commerce
Coronavirus (COVID-19)
Business Toolkit
SBA Disaster Relief Lending Resources
Guidance for Employers
How to plan and respond to the Coronavirus
Workplace Tips
Tips and resources for employers to combat the virus
Corporate Aid Tracker
Details on how businesses are helping nationwide
Facebook Small Business Grants Program
Facebook will be offering $100M in cash grants and ad credits. Click here to register for more information.
More resource
For consolidated, business-specific guidance from the Centers for Disease Control and Prevention (CDC), please click here.
FAST FACTS ON CORONAVIRUS DISEASE (COVID-19)
Source: Centers for Disease Control and Prevention
What is it?
Coronavirus disease 2019 (COVID-19) is a respiratory illness that can spread from person to person.
The virus that causes COVID-19 is a new virus that was first identified during an investigation into an outbreak in Wuhan, China.
What are the symptoms of COVID-19?
Patients with COVID-19 have had mild to severe respiratory illness with symptoms of:
Fever
Cough
Shortness of breath
How does COVID-19 spread?
The virus is thought to spread mainly between people who are in close contact with one another (within about 6 feet) through respiratory droplets produced when an infected person coughs or sneezes.
It also may be possible that a person can get COVID-19 by touching a surface or an object that has the virus on it and then touching their mouth, nose, or possibly their eyes. This is not thought to be the main way the virus spreads.
Who is at risk?
Some people are at higher risk of getting very sick from this illness. This includes:
Older adults
People who have serious chronic medical conditions like heart disease, diabetes and lung disease
What can people do to stay healthy and stop the spread of germs?
Wash your hands often with soap and water for at least 20 seconds, especially after blowing your nose, coughing, or sneezing; going to the bathroom; and before eating or preparing food.
Avoid touching your eyes, nose, and mouth with unwashed hands.
Cover your cough or sneeze with a tissue, then throw the tissue in the trash.
Clean and disinfect frequently touched objects and surfaces.
If you are sick stay home (except to get medical care).
How should employers prepare for the potential of coronavirus in their business community?
The CDC has provided interim guidance on its website. Click here to read details.