With more than 20,000 acres of pristine water and 500 miles of scenic shoreline to explore, there are countless ways to spend your time on Smith Mountain Lake.
Our sprawling channels and abundant coves offer an irresistible invitation to play, sight see and relax – all in a magnificent mountain setting.
And when you include extended family, fun-loving friends and four-legged pals in your adventures, you're sure to create incredible memories that will last a lifetime.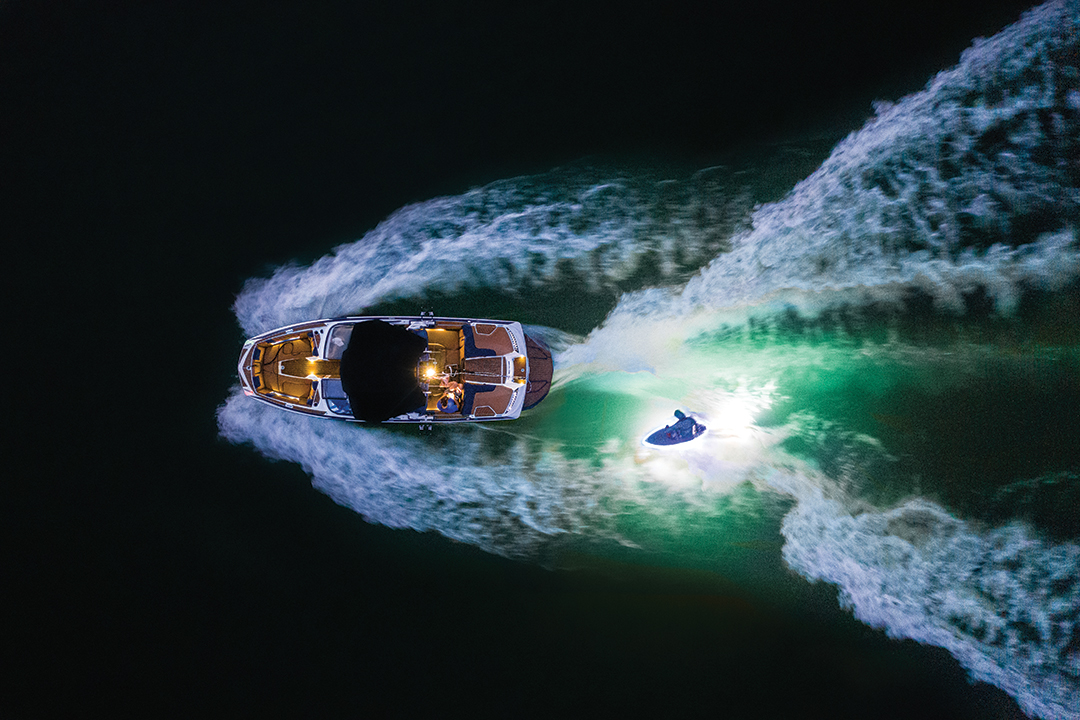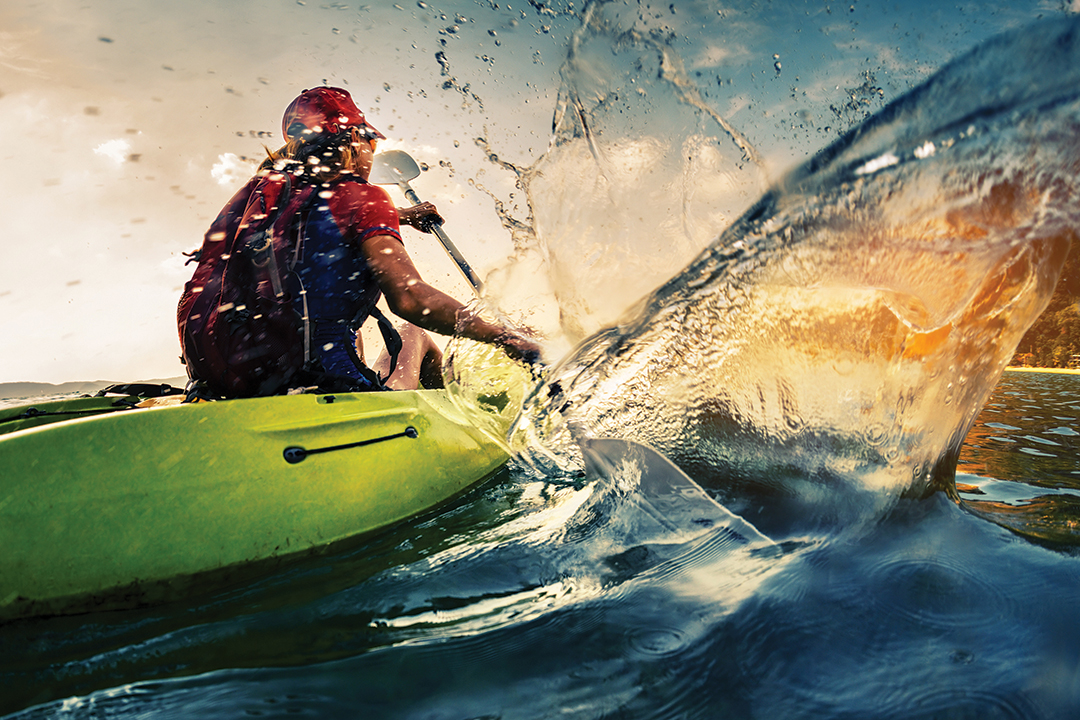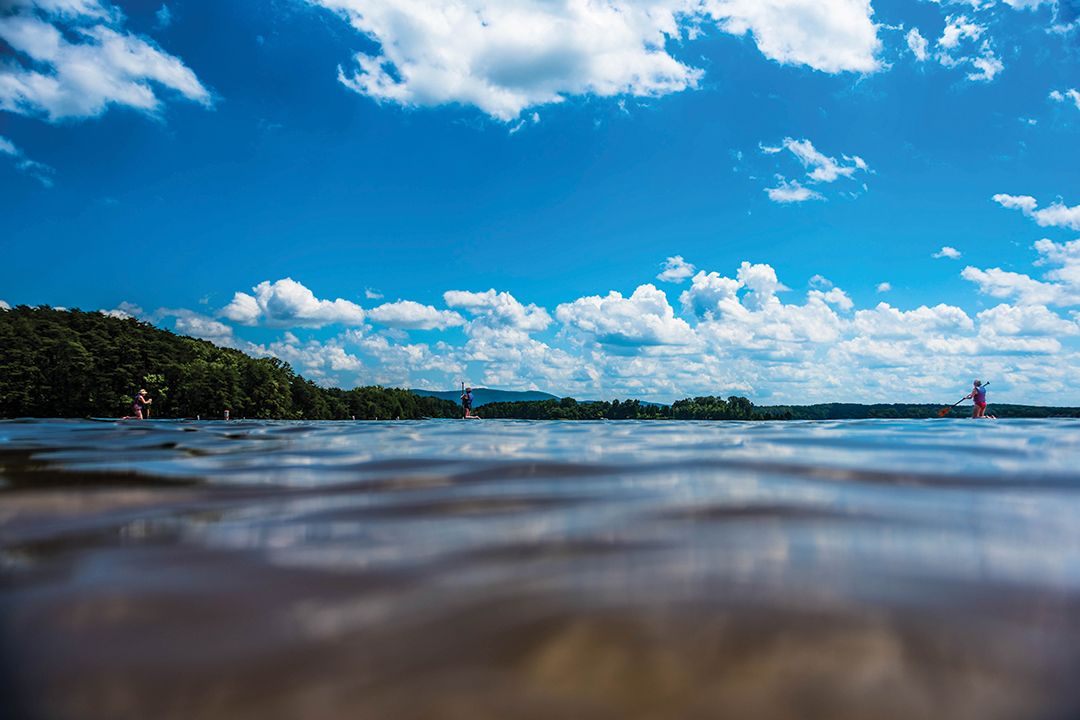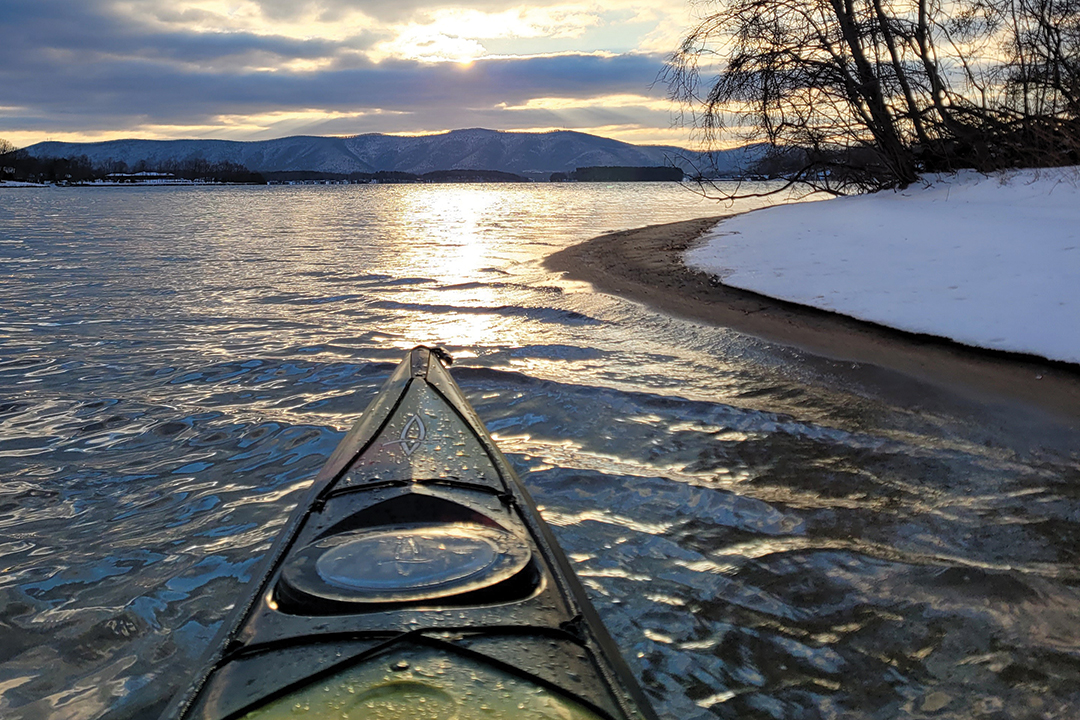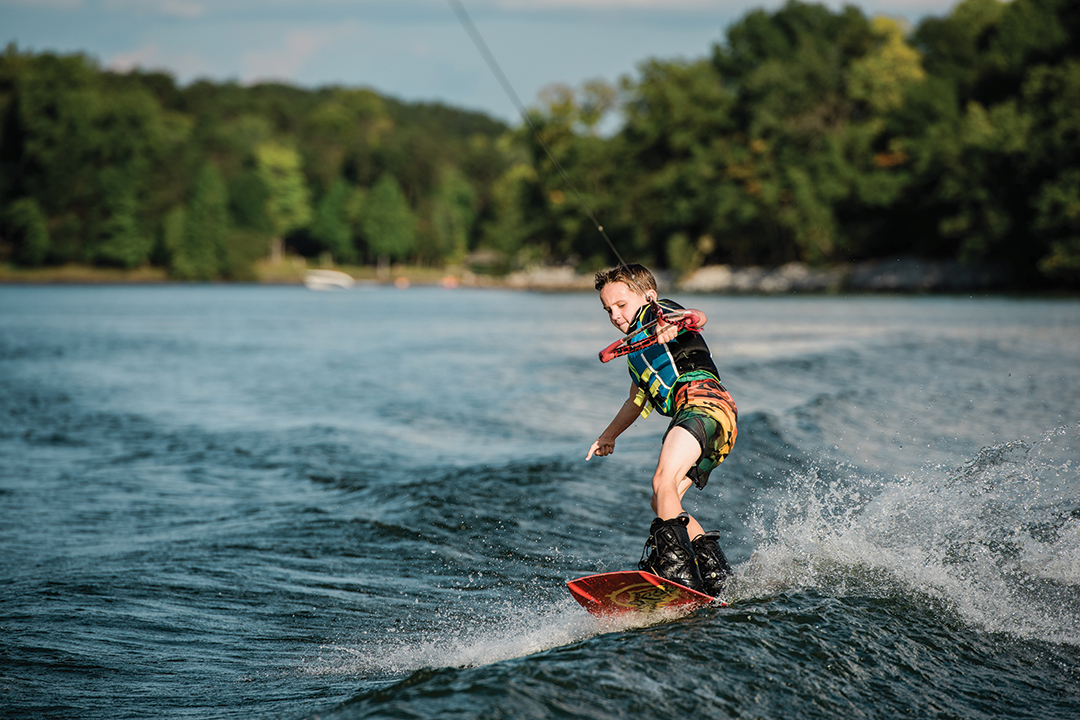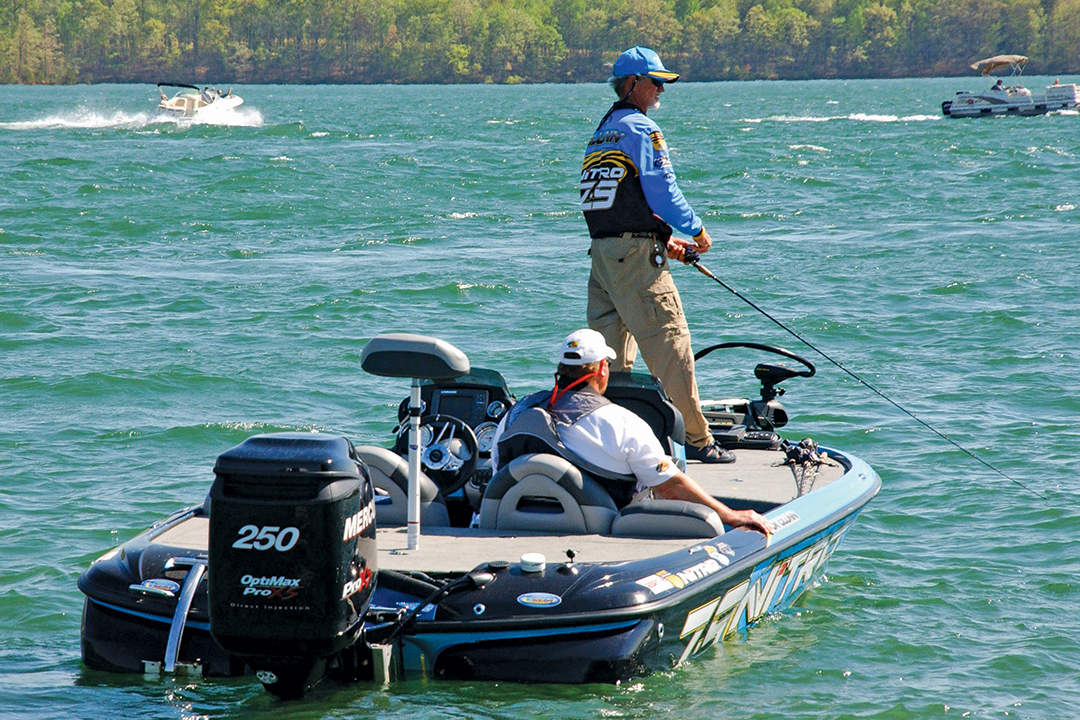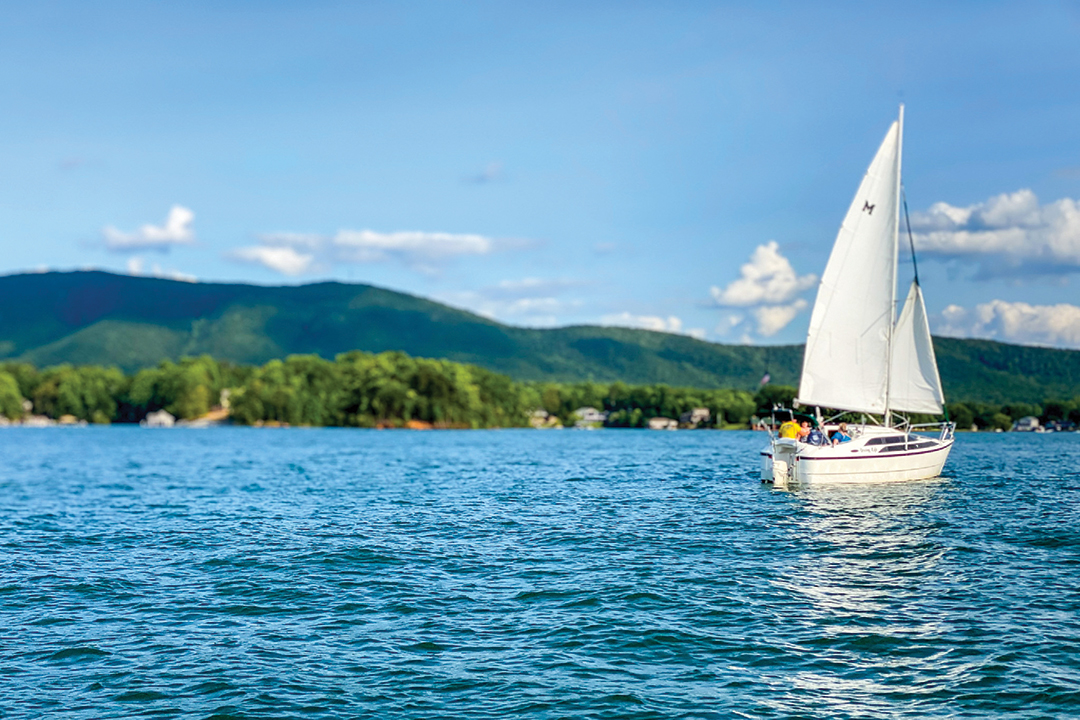 What's your definition of a perfect day on the water? From a smooth-as-glass sunrise kayak trip, to a family pontoon outing towing giggly kids on inflatable toys, to an adrenaline-pumping water sports adventure - our collection of retailers and rental shops can provide everything needed for your ideal on-lake experience.
Let's take a look at some of the best ways to get out and enjoy the lake!
Boating
Recreational boating is at the center of life at Smith Mountain Lake, with marinas, boat rental companies and a wide variety of crafts available for everything from gentle floats to wind-in-your-face excitement. Marinas and boat rental companies will give you a course in boat operation and current Virginia watercraft law.
Personal Watercraft (PWC)
Small, speedy vessels built for one to three people have become a quick way to get to on-water destinations. If you don't own a wave runner or jet ski, they can be rented. Some of these vessels are powerful enough to pull skiers and tubers. Virginia has laws specifically for PWC drivers and riders, so be sure you are familiar with the latest requirements.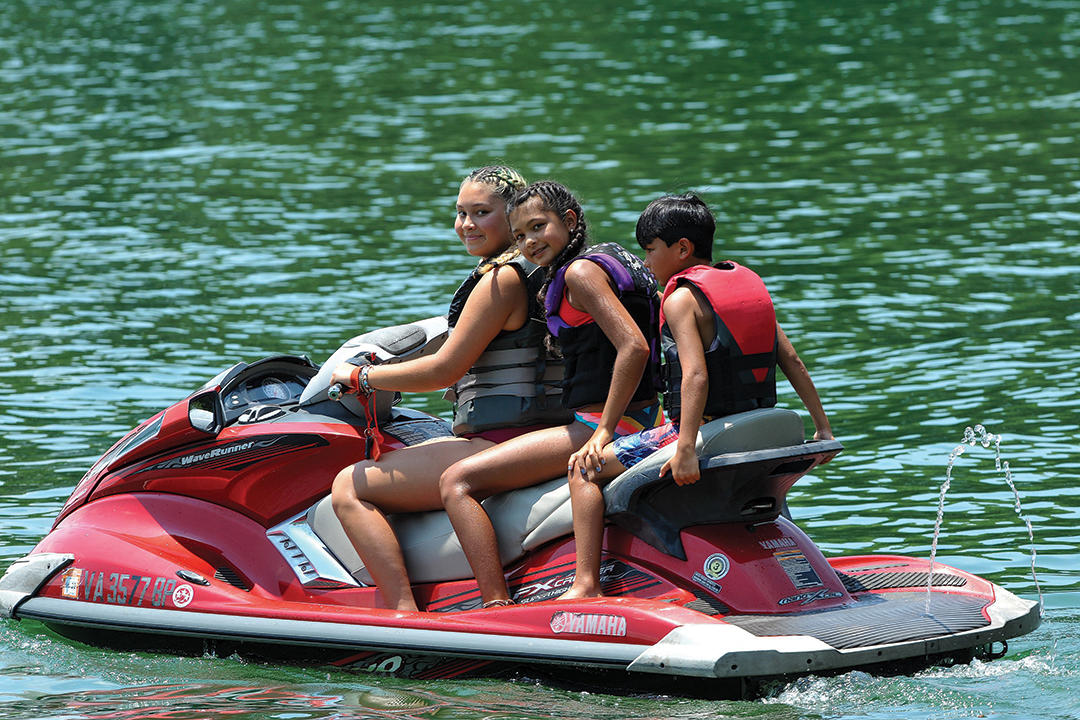 Houseboats
To be the captain of your own floating resort, try a houseboat, which accommodates families, friends and parties. The boats, which can be rented for any period of time, have all the amenities you'd expect: kitchen, showers and bathroom, heat and AC, rooms that will sleep up to 10. Some have water slides, grills and deck furniture, and all are geared strongly toward water activities.
Marinas
If you own a boat, you can get in the water at one of the many marinas or public ramps. If you don't, numerous rental companies can set you up with everything you need – and often provide service for your boat. You can rent anything from houseboats and jet skis to kayaks, paddleboards, canoes and pontoons. They also provide fishing supplies, restaurants, picnic areas, boat storage and launches.
Paddleboarding
The paddleboard is a relatively new water expression and many consider it the ultimate in relaxing and family fun. Take yoga to the next level on your paddleboard. It's a fun way to play on the water, with the added benefit of a full-body workout. A number of marinas and sporting goods stores sell or rent standup paddleboards.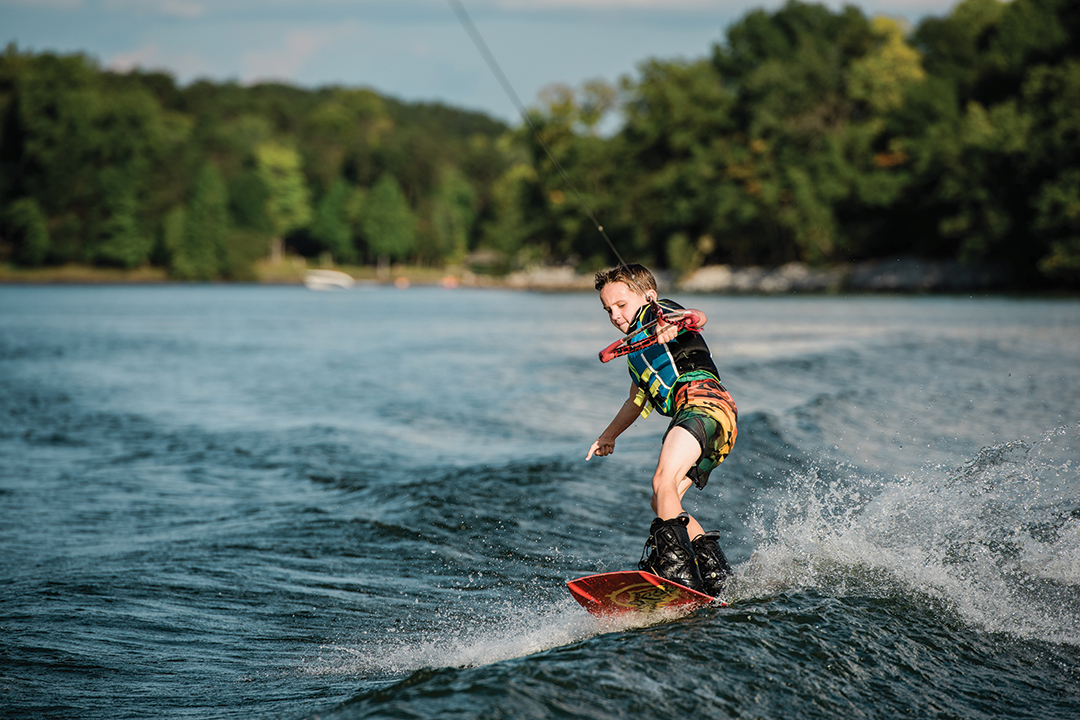 Wake Sports
Playing in the wake of the boat is a popular recreation. The sports are boarding, surfing and skating, and the lake is great for all of them. Marinas can help you get started and outfitted. They'll even teach you in many instances. If a day of water skiing or wake sports sounds like fun, contact a local marina or sporting goods store to rent everything you'll need.
Inflatables
Riding toys that can be deflated and put into the trunk are popular among visitors. The inflated toys can be towed or will simply float for the casual swimmer. They are readily available at marinas and many retail stores, and you can get them as inner tubes, blow-up dinosaurs, etc.
Equipment Rental
If you don't own the gear for your favorite water sport, it's easy to find and often inexpensive to rent. There are a number of commercial rental companies around the lake for everything from skis, inflatables and water toys, to boats, wakeboards and paddleboards.
Sailing at Smith Mountain Lake
A variety of businesses and organizations provide opportunities to charter and learn about sailing on SML's waters. In addition, there are groups that offer sailing and recreational activities for members and guests. Find out more.