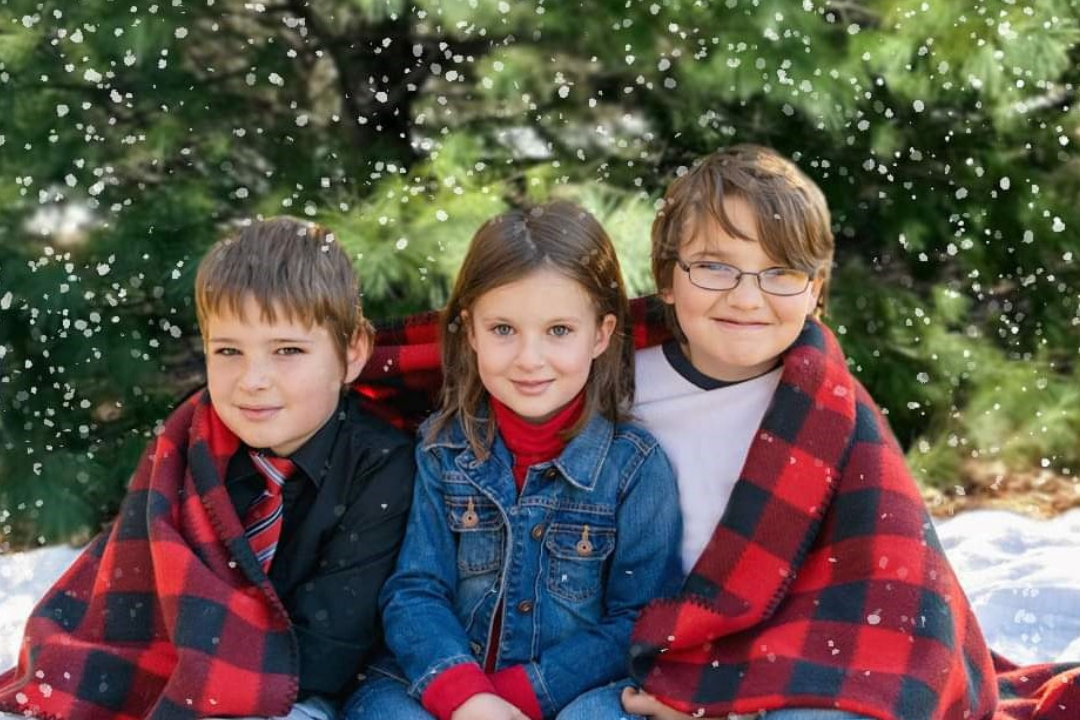 Nov. 23, 2020 - The holiday season is upon us and to make things a little easier, we're providing a holiday guide for the Smith Mountain Lake area ranging from places to stay, dine with family, shop for the perfect gifts, pick up your tree and other Christmas décor, and of course, recommendations on looking your best for the season. 
We have even included those can't-miss events organized in accordance with safety guidelines. Whether you are visiting or are a resident of the lake area, we think you will find this guide helpful in navigating the 2020 holidays.
Holiday Housing
If you'll be making Smith Mountain Lake home for the holidays and you're not already a resident, you'll need a place to stay. Check out all our area accommodations here from B&Bs, vacation rental homes, resorts, campgrounds and hotels.
A Visit with Santa
The first thing that comes to mind is where can one go to put his or her wish list in with Santa around the lake?
Santa's Westlake Workshop is your answer!
Sponsored by The Willard Companies, this is a free one-on-one, socially distanced visit with Santa that will take place on Dec. 3. The event will also feature fun Christmas decorations and take-home crafts and games provided by the Franklin County YMCA – Smith Mountain Lake, festive music and individually packed snacks.
You must make a reservation to attend. Details are provided here. You can also catch Santa in Huddleston, Bedford and Rocky Mount this season with more details under Events and Adventures at the end of this post.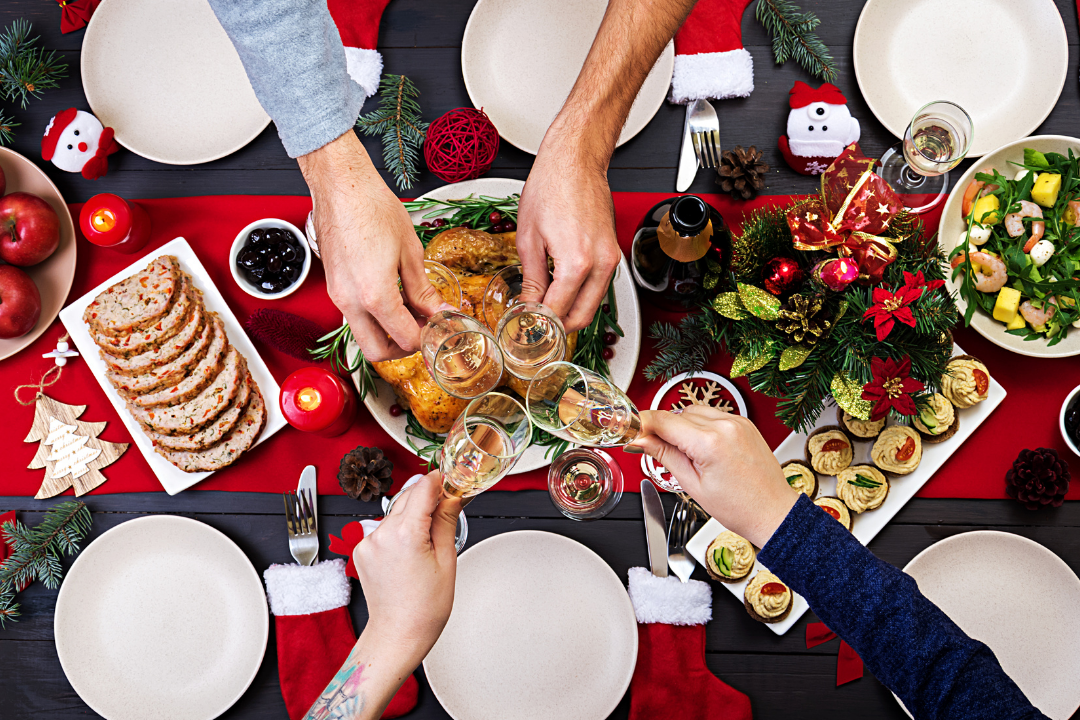 A Gathering Place
Speaking of reservations, where will you eat your Thanksgiving and Christmas meals, or celebrate with friends and co-workers? Many area restaurants are offering special menus for the holidays and, lucky for you, we have an extensive list of options to choose from.
Will you be celebrating in the comfort of your own home this season? Don't forget to support these local businesses as they offer catering as well as a place to gather all of your ingredients for the perfect holiday menu. 
Beckner's Produce, Homestead Creamery, Bedford, VA Farmer's Market, and Smith Mountain Flowers are also wonderful options for picking up local baked goods, jams, sauces, fresh meat, produce and flowers. 
We're including a list of venues to host your holiday gatherings as well, all of which are adhering to Virginia's COVID19 regulations: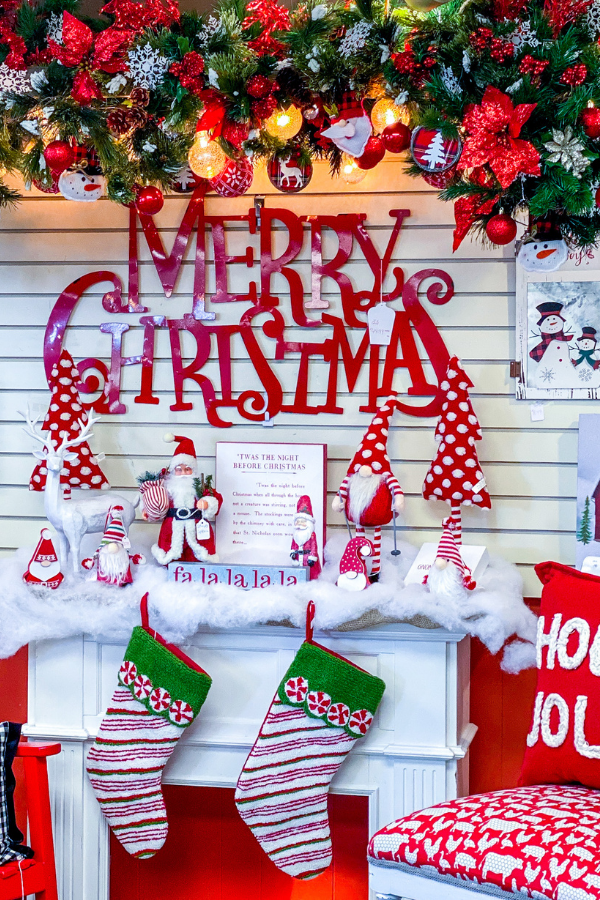 Deck the Halls
Whether you decorate for Christmas before or after Thanksgiving, you'll need to know the best places to grab a tree and décor to deck the halls prior to hosting family and friends. 
Moneta Farm & Home Center is an excellent local option for picking out your live Christmas tree this year. Need some décor to make the tree and your space sparkle for the holiday? Fabulous Finds, Blue Ridge Marketplace, and Mayberry Furniture and Antique Mall have just what you need to top it all off.
Shop Small, Shop Local
Here at Smith Mountain Lake, we're kicking off the holiday season with Small Business Saturday on Nov. 28. Strongly supported and promoted by the Smith Mountain Lake Regional Chamber of Commerce, we are rallying retailers to participate. 
Be sure to check out this dedicated web page for a listing of specials offered by members on Nov. 28 and throughout the holiday season.
Now in its 11th year, Small Business Saturday is a national movement organized by American Express that helps bring communities together in support of small businesses the Saturday after Thanksgiving.
The Perfect Gift
With Small Business Saturday and promotions running throughout the season, now is the time to start checking off that Christmas gift list with the many local unique gift stores right here at Smith Mountain Lake. 
Many are still offering curbside services for contactless pick-up. Gift cards that can be purchased and used online are also going to be a big hit this year. 
Small Business Saturday is also a way for small business owners like J Bohn Bishop with KEEPin' Up with J Bohn, Daniel Dyer with Lakefront Traditions, Claude and Company Fine Leather Goods, or Alicia Hodges with NEORA who don't have brick and mortar locations to get creative and partner with other local businesses to do a pop-up in a public location to showcase their online boutiques. 
Gifts Ahoy, Bridgewater Sportswear, The Southern Goat, Comfort & Joy, Haywood's Jewelers, Alpacas of Smith Mountain Lake Farm & Gifts, Mama Ann's Gifts & Goodies, Emerson Creek Pottery, Wood Grains, Pacabella Farm Alpacas & Boutique, Arthur's Jewelry, Diamond Hill General Store, A Shade Brighter, Bridgewater Marina, and Beef Jerky Outlet are Chamber member retailers you can visit storefront and support this holiday season.
Don't forget about local salons, spas and restaurants that offer products and services for purchase as well!
Look Your Holiday Best
Ladies, what would the holiday look like without your hair and nails done? We can't create a holiday guide without directing you to the obvious places that will help make you look and feel your best. 
We hear Hair Therapy by the Lake, Twisted Scissors Hair Studio, Hairstyles By Lisa Ann and Diva Nails are the go-tos around the area to get pretty.
Spas such as Serafina Spa, Southlake Spa & Salt Room, Oasis Salon + Spa, A Traveling Therapy and True Organics Spa offer facials and/or complete relaxation to get you through the hustle and bustle. You may need to see them a few times through the season! 
Of course, you'll want a new outfit or two for the holidays. SML has you covered with great boutiques for shopping the cutest clothes. You can find that list here.
We won't stop there, though. GottaGlo Spray Tans or TanTastic are good options for adding a little color for holiday pictures. 
Now that you're looking your best, you'll want to feel good too! It's important whether traveling or not to keep a good routine throughout the holidays with all of the extra consumption of food you'll be taking in. 
Our local gyms and personal trainers like Carilion Wellness Westlake, Franklin County YMCA – Smith Mountain Lake, Body Shoppe Fitness and Laurie Ann Training are good friends to keep if you're not trying to start back at square one in the new year.
The Season of Giving
Smith Mountain Lake is home to many family, community and civic organizations. This time of year is a wonderful opportunity to donate to a non-profit organization of your choice. Ones that provide food, clothing, and/or education to families across our three counties of Bedford, Franklin and Pittsylvania would bless a lot of lives this holiday.  
We've learned about several Toy Drives still happening in the area: 
Lake Christian Ministries' Christmas tradition of providing gifts for local children in need is called A Child's Christmas and businesses across the area are helping in this effort to collect toys at their respective locations. 
Westlake Automotive is offering a free Virginia State Inspection when you bring a gift into their lobby for a boy or girl. 
Napoli Cowboy will have its Annual Toys for Tots and Customer Appreciation day outside on Dec. 5 from 11 a.m to 2 p.m. Find more details here. 
Family Pictures & Season's Greetings
Our area includes some fabulous photographers who specialize in family photos. While you've got everyone together, why not hire the professionals to do a family photo session for this year's greeting cards with Smith Mountain Lake as the backdrop?
Jen Chaconas, owner of JollyJen Photography, specializes in high school senior portrait photography, family portrait photography and corporate headshots/commercial photography. She said she chose to narrow her specialties down so as to get to know her customers better, often making lifelong friends out of them.
Melissa Carter with Mindful Light Photography is shooting her "Cocoa Christmas Minis" in her new studio in Rocky Mount this year. 
Billy and Taylor Kohls of Whole Heart Studios, recently relocated to SML to focus on photography for newborns and families, boudoir sessions, weddings, couples, and engagements. Guys, keep that name in mind when you decide to pop the question around the holidays! 
You've got your professional photos back and now you need cards printed. Look no further than to our friends at Print-N-Paper who can do specialty printing with a quick turnaround. Also consider shipping FedEx this season through their location.
Church Services
We know attending church together as a family is a special tradition for many on Thanksgiving Sunday, Christmas Eve and Christmas Day. If you are visiting and need a temporary church home, we think you'll find one in Bethlehem United Methodist Church, Eastlake Community Church, Palestine Baptist Church, or Resurrection Catholic Church. Many are offering live online streaming of services so be sure to check them out.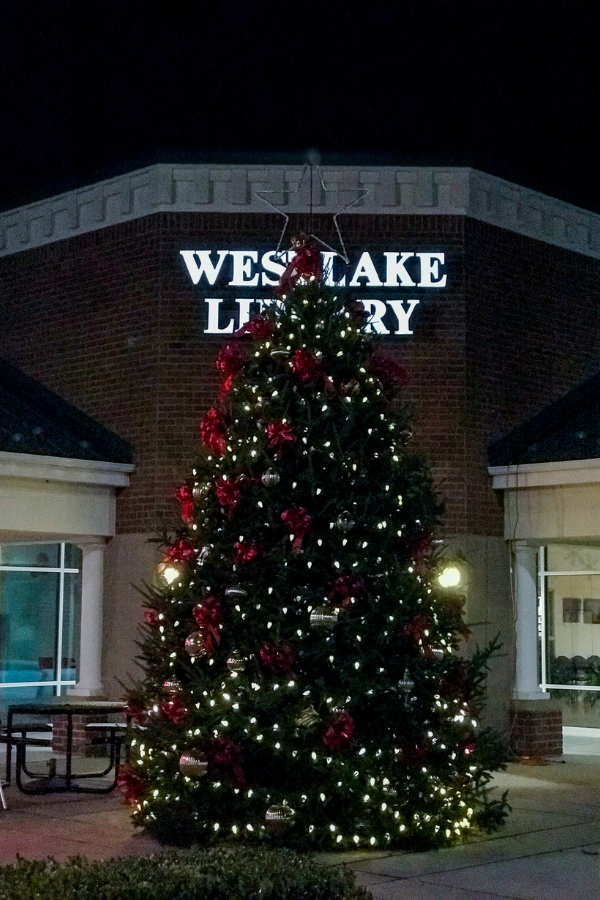 Events & Adventures in the Area
SMITH MOUNTAIN LAKE
Come shop local at The Franklin County YMCA – Smith Mountain Lake as they host their first Vendor Blender on their tennis courts Dec. 5 from 10 a.m. to 1 p.m. Swap, shop and score some swag! This fun-filled expo will include clothes and apparel that have a lot of life left from brands like lululemon, PINK, Nike, Lilly Pulitzer, Stella & Dot, Athleta and J.Crew, just to name a few. Shop local for you and others on your list! All government mandated guidelines will be followed so please bring your mask. With 10 vendors, only 15 people will be allowed in at a time to adhere to the 25 person maximum mandate.
Remember learning about ONE Forest School in our last blog? Well, now is the perfect opportunity to visit. ON Dec. 12 from 10 a.m. to 4 p.m., the school is offering a chance for you to spend time with your family in the forest. They will be offering nature crafting, bonfires, hot spiced apple cider and cocoa with delicious Christmas cookies. Shopping for holiday décor and gifts from local artists and vendors, caroling around a campfire and a visit from Santa Claus.
See what farmer Beth Bays has up her sleeve this season as she builds a Christmas themed hay bale creation on her farm off Toler's Ferry Road in Huddleston. Anyone is welcome to pull off the road by her field just past the Huddleston Post Office located at 1080 Toler's Ferry Road. It'll be worth the drive for this incredible photo opportunity.
BEDFORD
Christmas in Centertown Bedford is happening again this year on Dec. 5 thanks to Destination Bedford and the Central Virginia Business Coalition. The Annual Lighting of the tree for the Town of Bedford will be short and sweet this year. This family-oriented event will kick-off at 3 p.m. and will consist of Santa, hot chocolate, cider, ice sculpting, vendors and music to get you in the holiday spirit. Lighting of the Tree will be at 6 p.m., followed by a trip to nearby Liberty Lake Park for the Liberty Lake Parade from 6 to 8 p.m. This parade will be held in reverse. Instead of parading through the streets, the community will drive through the stationary parade. Dress your vehicle up and create some fun moments for the memory books.
The Bedford Area Welcome Center presents the 12th Annual Festival of Trees from Nov. 24 to Jan. 3. This year's theme is Christmas Through the Decades. Trees are decorated by community organizations and businesses. The community is invited to come in and vote for their favorites for $1 per vote. The center is open seven days a week from 9 a.m. to 5 p.m. Extended hours will be Dec. 3-6 and Dec. 10-13 until 8 p.m. The center will be closed on Thanksgiving, Christmas Eve/Day and New Years Day.
From Dec. 4 through Dec. 31, pile your family into the car and head to the Elks Home on Ashland Avenue in Bedford. This traditional Holiday Lights Display makes Bedford just a little bit brighter every year. The tradition of lighting the senior living facility is now in its 65th year. The display is arranged along the long entrance driveway and around the circle in front of the home's grand entrance. This is a free activity that will leave a memorable impression. Donations are graciously accepted. The lights are turned on at dusk (about 5 p.m.) and turned off about 10 p.m. 
Bedford is crawling with holiday spirit as the Bedford, VA Farmers Market hosts its Winter Market on Dec. 19 under the pavilion from 9 a.m. to noon. Your favorite vendors, food trucks and community organizations will be in attendance.
ROCKY MOUNT
The Town of Rocky Mount in conjunction with the Community Partnership for Revitalization is hosting Festive Fridays for the first three Fridays in December from 3 to 8 p.m. Enjoy a stroll around town to shop and dine at various businesses, take in the wonderful lights and decorations, listen to cheerful holiday tunes, and even wave at Santa. Theme nights include Flannel Friday (Dec. 4), Ugly Christmas Sweaters (Dec. 11) and Christmas Characters (Dec. 18).
New Year's 2021
Historic Avenel will present "New Year's Eve Around the Bonfire" on Dec. 31 from 9:30 p.m. to 1 a.m. The cost is $15 per person or $25 per couple. Reserve your tickets by calling (540) 816-9385. The event includes light snacks, s'mores fixings, weenies to roast, midnight toast, hot chocolate, cider and coffee.
We hope you've enjoyed this installment of our SML WanderLove blog posts focused on Smith Mountain Lake and surrounding counties. 
Recent Posts
Be sure to check back next month as we will feature all of the communities that make up Smith Mountain Lake and spotlight additional dining and entertainment options in the region.