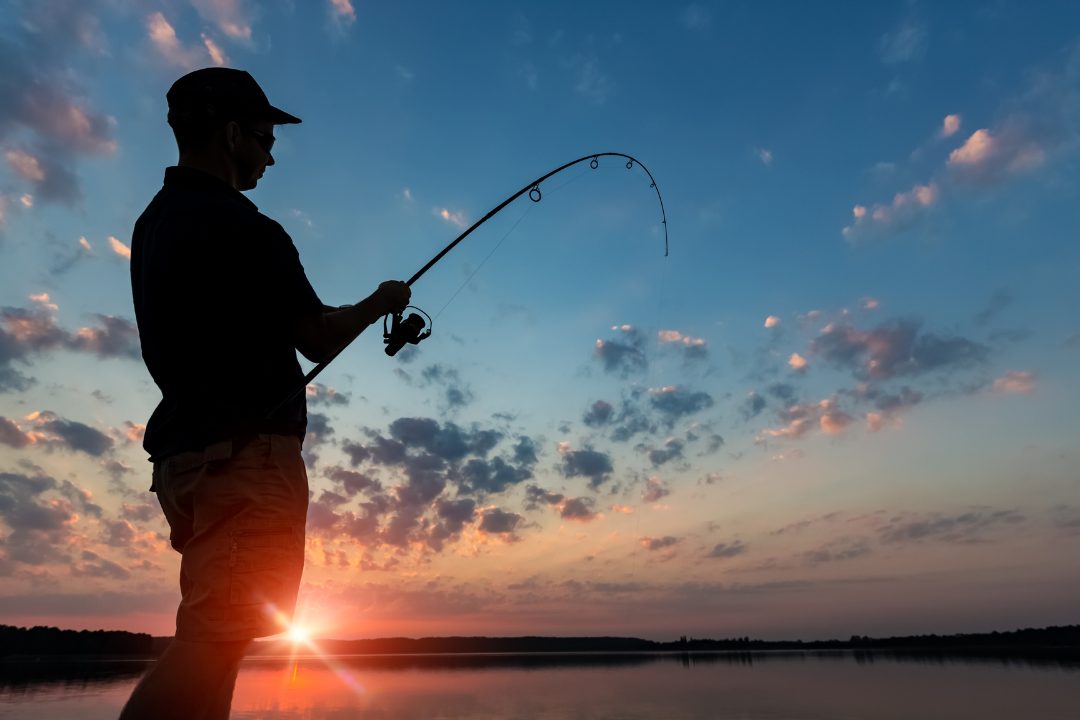 March 1, 2021 - Smith Mountain Lake offers an abundance of activities both on and off the water, including a variety water sports such as boating, kayaking, wakeboarding, water skiing, jet skiing, and the most popular pastime, fishing.
In 2018, Bassmaster Magazine voted Smith Mountain Lake the 18th best lake for bass fishing in the Northeastern Region of the U.S. With over 500 miles of shoreline, SML is the largest lake that sits completely in the state of Virginia.
The reservoir has become one of the premier places for fishing on the East Coast. The beautiful Blue Ridge Mountains serve as the backdrop for the calm waters and quiet tributaries that make for great fishing.
With its moderate temperatures, a visit to SML is terrific year-round. The most popular time to visit is from May through September when schools are out for the summer and air and water temperatures are warm. However, early spring and fall are enjoyable as well with moderate temperatures and reduced boat traffic. Anglers will find little competition during the cooler months.
Are you ready to get hooked?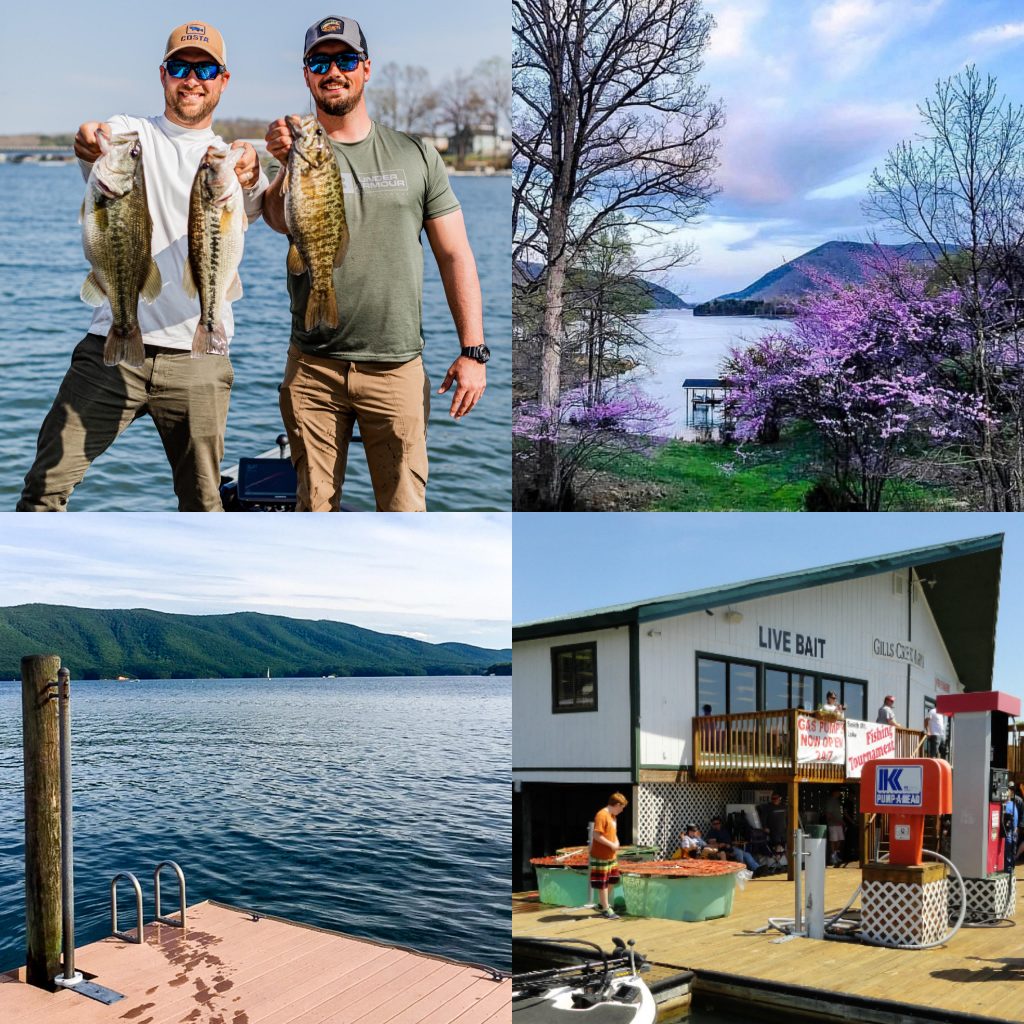 A Haven for Fishermen
To find a safe and comfortable place to wind down each night of your fishing getaway, you can book your accommodations here.
Cast Your Line 
Before you get on the water, you must obtain a fishing license which is required to fish in Virginia. A variety of freshwater fishing licenses are available, including as short as five days or as long as four years.
Locally, you can purchase a fishing license in-person at one of the locations outlined below:
You may also purchase a fishing license online.
Book a Guide or Take a DIY Excursion
Let's meet SML's top fishing guides. There are a number of experienced and knowledgeable professionals who typically offer half-day and full-day excursions with equipment provided. It's recommended you book in advance. These guides can show you the best techniques and places to fish on Smith Mountain Lake.
Billy Kohls, Smith Mountain Lake Fishing
Billy has been a fisherman for most of his life and has a deep passion for teaching others the sport. He loves his home waters of SML because of the vast landscape and record-breaking fishing opportunities. With his passion and knowledge of bass fishing combined with years of experience, Billy can offer anglers an unforgettable fishing experience on SML. He is known to be one of the only guides on the lake that specifically targets Largemouth and Smallmouth Bass.
John Mathena, Patriot Fishing Charters
Captain John is a licensed USCG (United States Coast Guard) Master Captain, providing SML with full and half-day striper fishing charters. An avid fisherman since childhood, he has been fishing lakes across West Virginia, Virginia and Tennessee. Growing up, Captain John spent time fishing with his father, also an avid angler.  Since moving to the Smith Mountain Lake Region, Captain John has become one of the fisherman known in the area for not only great catches, but experiences not soon forgotten.
Kenny Short, Kenny's Striper Guide Service
Kenny has a great passion for striper fishing. He caught his first at the age of 13. Since then, he has consistently strived to improve his fishing techniques and with the asking, he will share these techniques with you to better your chances at that "Trophy Striper" you are hoping to catch. While you're out striper fishing with Kenny, he will assist you in fishing but you will bring the fish to the boat yourself to get the full thrill of each catch.
Spike & Kathy Franceschini, Spike's Prime Time Fishin'
Spike and Kathy have been full time-resident fishing guides at Smith Mountain Lake since 1988 and also are U.S. Coast Guard licensed. Two completely equipped 22-foot deck boats make up their fleet and accommodate parties of up to six each, using live bait and artificial lure techniques. All equipment is provided, along with pictures of the day's catch posted on Spike's Facebook page, as well as your fish filleted and packaged. Trips can be customized to fit the needs of your group according to their angling experience.
Do-It-Yourself Fishing at Smith Mountain Lake
If you are more of a casual fisherman looking to take it slow and at your own pace in a boat or fishing from a pier, you'll want to keep the list of public boat launches outlined below close by.
Fishing piers available to the public can be found at the Smith Mountain Lake State Park and the Smith Mountain Lake Community Park.
Also, don't miss out on the friendly staff at Gills Creek Marina who will assist you in refueling and restocking on fishing supplies. You can grab fishing rods and reels, tackle, minnows, and other live bait at the marina.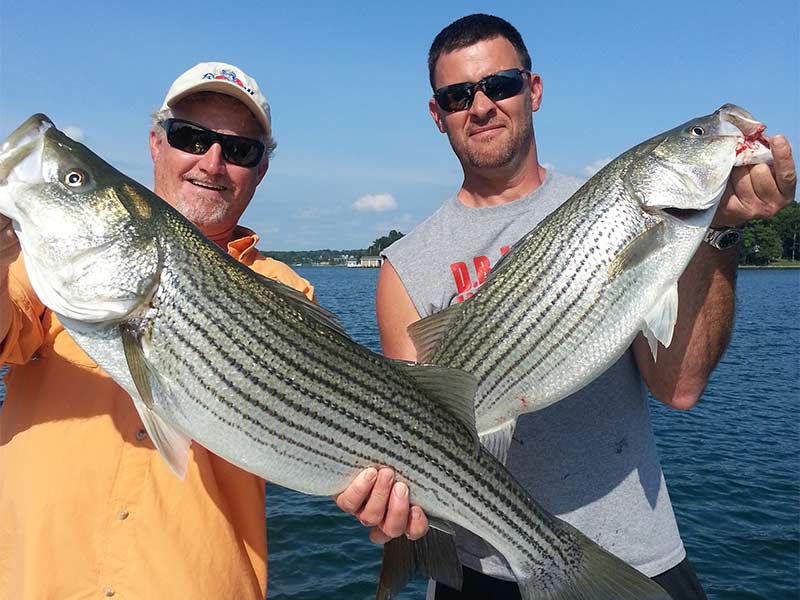 Competition Fishing 
If you're interested in competition fishing at Smith Mountain Lake, you can learn more about events in the area here. Bass Pro Shops / Cabela's Big Bass Tour Tournament is among the most popular and competitive event held at SML. The annual tour dates are slated for April and October 2021.
Award-Winning Catches
SML first became popular for fishing due to the plentiful population and size of stripers, but as time went on, anglers also began pursuing largemouth and smallmouth bass, bluegills and crappies. The lake is now known to be one of the top producers of bass citations in the state, the most sought-after species in the reservoir.
Some of the deeper areas of Smith Mountain Lake are also home to catfish, the occasional walleye, as well as white bass, muskies, rock bass and the redbreast sunfish. Detailed below are some award-winning catches from our pristine waters.
44-inch Muskie
42-inch Striper
25-inch Largemouth Bass
20-inch Smallmouth Bass
19-inch Brook Trout
12-inch Sunfish
We hope you've enjoyed this installment of our SML WanderLove blog posts focused on fishing at Smith Mountain Lake, VA.
Recent Posts
Be sure to check back next month as we will highlight Restaurant Week at SML.